Tidlos Craft had the pleasure to have our first interview with Jack (@watchnerdwannabe) in Seoul. We hear about Jack's point of view growing up in the West and now living in the Eastern side of the world and we are honored to learn about the interesting stories he has had with watches.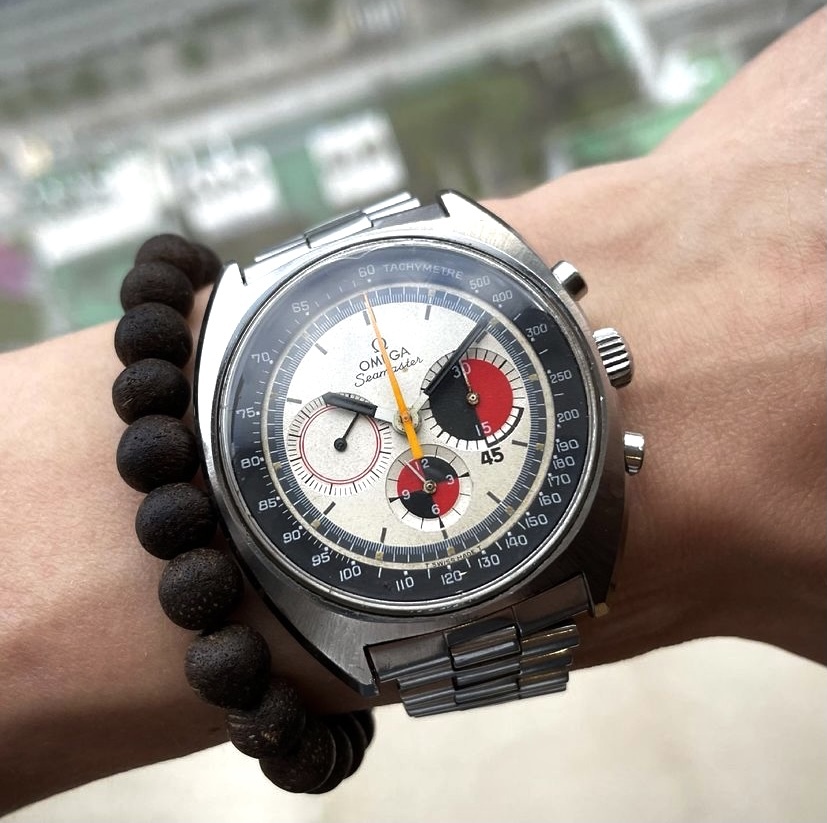 Photo Courtesy of @watchnerdwannabe
Tidlos Craft: Great pleasure to meet you, Jack!
@watchnerdwannabe: Hi Stefan, thanks for reaching out. I've read your interviews with other collectors and am excited to share my experiences with you.
TC: Where is your family from?
@watchnerdwannabe: I am ethnically Korean, but was born and raised in the Toronto area. I grew up in a very caucasian neighborhood. I was always one of the few minorities in school and usually the only one in my grade. I did all my schooling in Canada but moved to Korea 20 years ago.
Grit and Determination, Words of Wisdom from a Korean Immigrant Family
TC: Why did your parents move to Canada? How did they find the transition?
@watchnerdwannabe: Korea was still a poor country in the mid-1970s and Canada was opening up to immigrants. My father's family and friends were already there, so the choice was easy. Like most immigrants in the 1970s, my parents' beginning was a humble one. My father started as an apple picker, and then a dishwasher, before managing and owning convenience stores. My parents were always busy with the store, and because of that "family dinners" was not something we had many of.
TC: What lessons did you learn from your parents growing up?
@watchnerdwannabe: My parents taught me that grit and determination are the keys to success.
TC: Why did you move to Korea?
@watchnerdwannabe: During my fourth year of university I did an exchange semester in Korea, and it was an amazing experience. So amazing, in fact, that I decided to go back after graduating! Oh, and I had to "go see about a girl" (haha, sorry, an old movie reference).
TC: Was it tough integrating into Korean society?
@watchnerdwannabe: It was very tough. I did not speak Korean and did not understand Korea's social rules and hierarchy. But after 20 years I think I've learned most of the rules (haha) and Korean society is much more open to foreigners and foreign cultures today than it was back then.
TC: What can we learn from Korea?
@watchnerdwannabe: Korea's tenacity to succeed is what pushed it into "developed market" status. For a country with no natural resources, it's quite impressive that Korea is home to three global brands: Samsung, Hyundai (and Kia), and LG. Korea has always been good at allocating its people to work towards specific goals. Those efforts are now focused on various technologies relating to the internet, cleantech, and biotech. Don't ever count the Koreans out!
From Jack to A Watch-Nerd-Wannabe
TC: What was your first watch?
@watchnerdwannabe: A Timex Ironman when I was in middle school. I played every sport from hockey to baseball to basketball, so this was the perfect watch for me. Timex also had the classic slogan that appealed to so many people: "It takes a licking and keeps on ticking."
Timex's Timeless Commercial, "It takes a licking and keeps on ticking."
TC: When did you buy your first watch?
@watchnerdwannabe: That was in 2005. I was on a business trip in Hong Kong and walked into a watch shop. I saw the titanium Aquatimer and was hooked. It cost $3000 and was the biggest purchase I had ever made. A few years after that I bought an IWC Portugieser and was officially infatuated with the brand.
TC: Is that when you started collecting?
@watchnerdwannabe: After buying that Portugieser, the markets crashed in 2009. So my interest in watches evaporated because I was so focused on keeping my job! My interest in watches was reignited 10 years later in 2019. I was shopping for pants when we randomly walked into the Rolex boutique. The AD showed us a woman's 36mm Two-tone Datejust that looked incredible. I immediately bought it on the spot for my wife. A month later I found a Root Beer GMT and that's when I became hooked on the hobby again.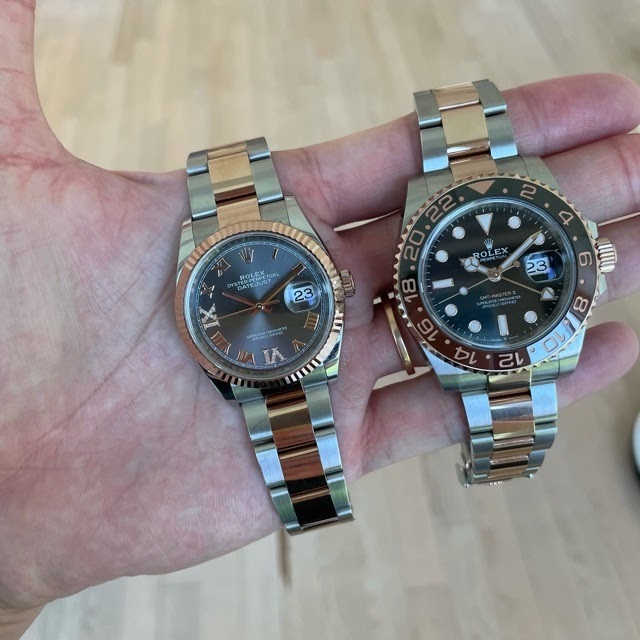 IWC Aquatimer, Photo Courtesy of @watchnerdwannabe
TC: Why do you collect?
@watchnerdwannabe: That's the big question I've been asking myself! For me, it comes down to design, rarity & uniqueness, and education. On design, I highly recommend the Youtube channel "ID GUY" (@id.guy). The creator is an industrial designer that gives a unique viewpoint on watch design. Rarity & uniqueness are things that man has lusted for since the beginning of time. Finally, education is not only fun leading up to a purchase, but it is also just satisfying in itself.
TC: Are you connected with the watch community in Korea?
@watchnerdwannabe: Me speaking with you is the first time I've connected with anyone in the community! There are some big collectors out here, but I would say Korea's collector community is quite small compared with the likes of Japan or Hong Kong.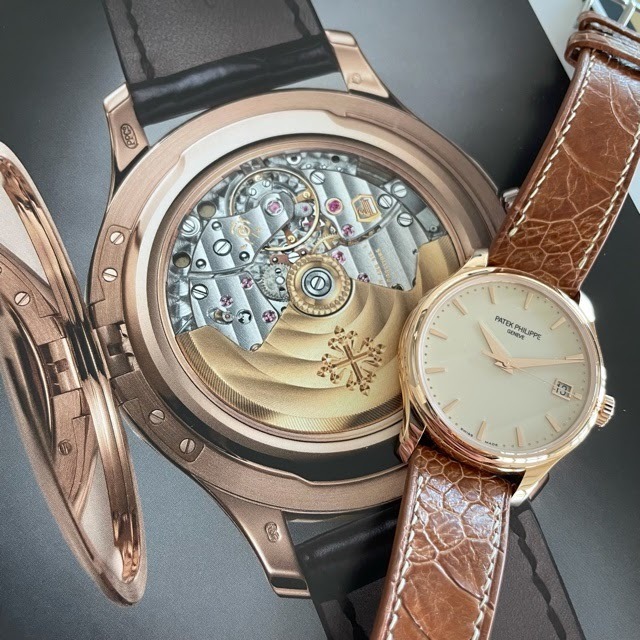 Patek Philippe, Photo Courtesy of @watchnerdwannabe
TC: What are your plans for your collection?
@watchnerdwannabe: I'm at the point where I would like to consolidate my collection and focus on fewer pieces. A year ago, I jumped on every new trend to hit the market, but I quickly realized that it's difficult to appreciate so many different pieces. Going forward, I am going to take more time and consideration before adding. I'm also going to start considering which pieces can leave the collection when something new comes in.
TC: Is there a watch that fascinates you now?
@watchnerdwannabe: The Patek Ellipse has really caught my eye. I'm infatuated with the simplicity of the design and its unique case shape. I recently acquired the rose gold version, and, one day may consider the platinum. There is a great article on the Ellipse by Collectability (@collectabilityllc), which is the authority on everything Patek.

Patek Philippe, Courtesy of @watchnerdwannabe
TC: Is there a holy grail?
@watchnerdwannabe: The yellow gold perpetual calendar chronograph in Patek's current catalog (5270J). I'm in love with that piece.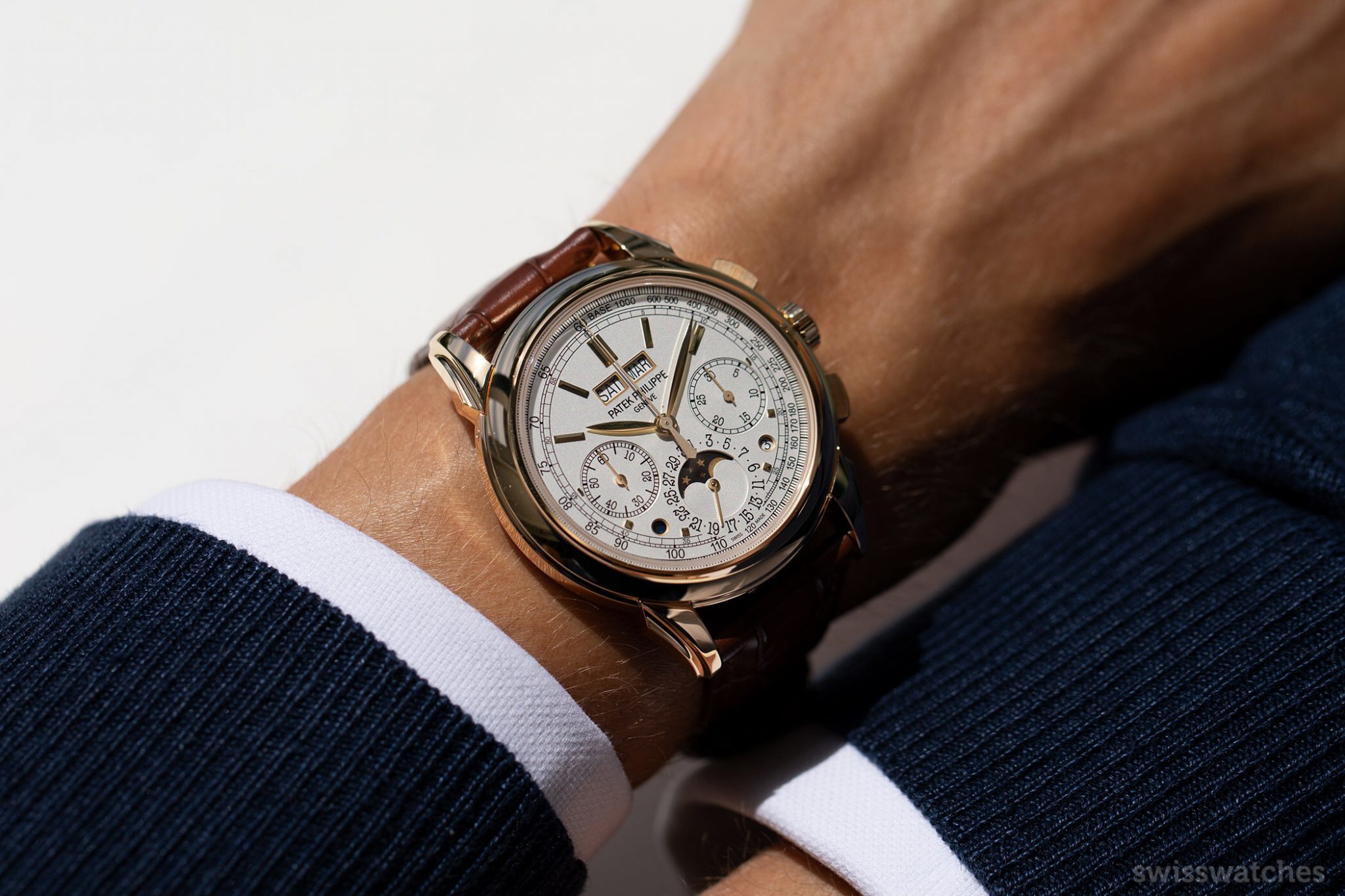 Patek Philippe 5270J-001, Photo Courtesy of Swiss watches Magazine
@watchnerdwannabe on How He Perceives the Watch Community
TC: How do you view the current development of the secondary market?
@watchnerdwannabe: Watches are experiencing the same inflation that other "real assets" are facing. The price development we've seen plus some savvy supply management has triggered a frenzy in demand for certain brands. This guarantees more MSRP hikes in the future. The big brands have done well in using the secondary market to their advantage. Even some of the independents (like F.P. Journe) have done well in this inflationary environment.
TC: Any parting thoughts?
@watchnerdwannabe: "Education, education, education." Education has been the key to my enjoyment of the hobby and has helped me make wiser decisions. There are countless books on the topic (I'm currently reading the authorized biography of Patek Philippe by Nicholas Foulkes), along with websites, Youtube channels, and podcasts. On top of that, the IG watch community is amazing. Get connected and start communicating. Most people are happy to help guide you along your path.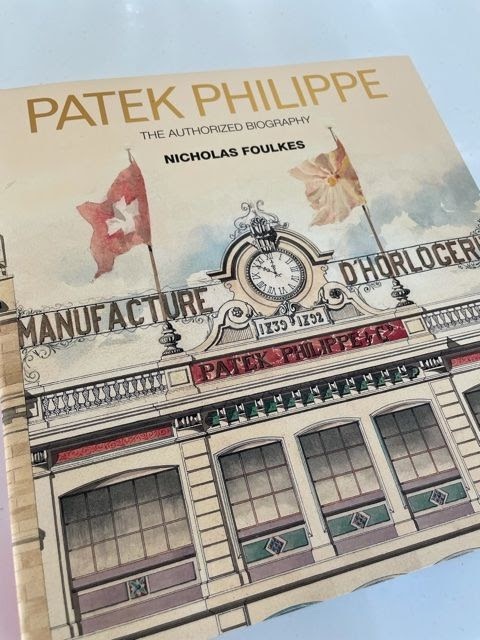 Photo Courtesy of @watchnerdwannabe
TC: Thank you very much for the interview Jack, it was a pleasure
@watchnerdwannabe: Thank you for reaching out. Speaking with you has helped me understand my own collecting even more!
____
Follow IG@watchnerdwannabe