In the era of sharing diaries through new media, Tidlos Craft is honored to invite Luis Huang (@luis6_kch), who saw watches as an interest to an expert collector today. Through his love for researching watch stories, more and more watch novices are amazed by his posts. Let's hear the story of Luis and his stunning collection.
Tidlos Craft: Where are you originally from?
Luis Huang: I'm from Taipei City
How did your watch journey start?
Luis Huang: I was fascinated why people are drawn to expensive mechanical watches and wanted to understand more. This made me start research more online and with more I learned, I became more and more hooked in this world.
Photo Courtesy of @luis6_kch
What was your first watch?
Luis Huang: I don't remember, I used to wear watches when I was little but I don't remember how they look like.
What was the first watch you bought?
Luis Huang: The first mechanical watch I bought was a Rolex GMT Master II 116713LN. I was fascinated by it's design and beauty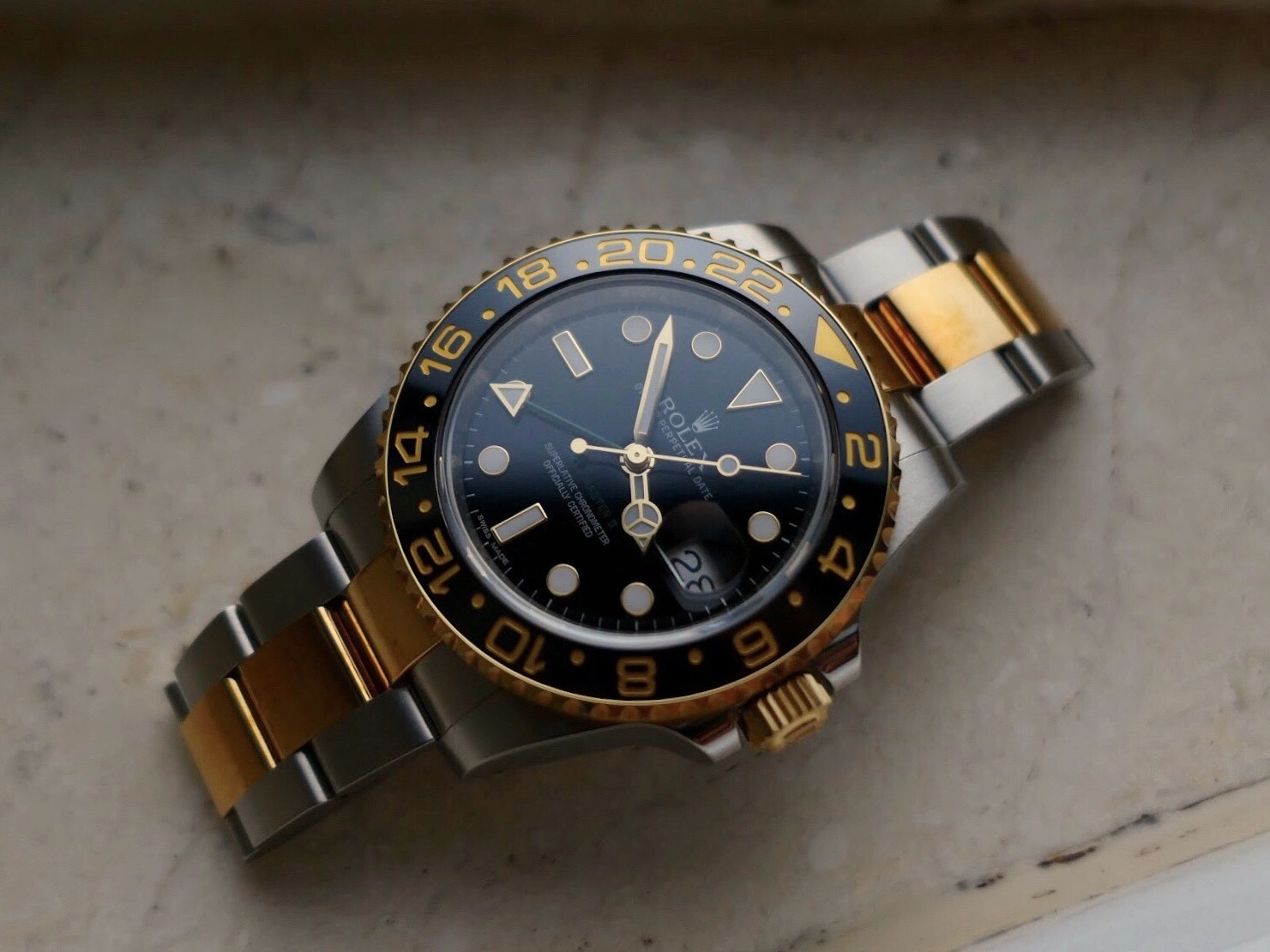 Photo Courtesy of @luis6_kch
How do you select the watches you like?
Luis Huang: Initially I bought watches from the large brands. As I learned more and my experience grew, I realized that I enjoyed watches that were more suitable to my personality, and less to show off to others. Finding the right watch for me is the true meaning of joy.
How do you learn about watches and the market?
Luis Huang: The online watch communities are nowadays a fantastic tool, I read a lot on forums and watch review videos in English. I also try to network and communicate extensively with watch collectors. It's a joy to share my passion with other like minded people.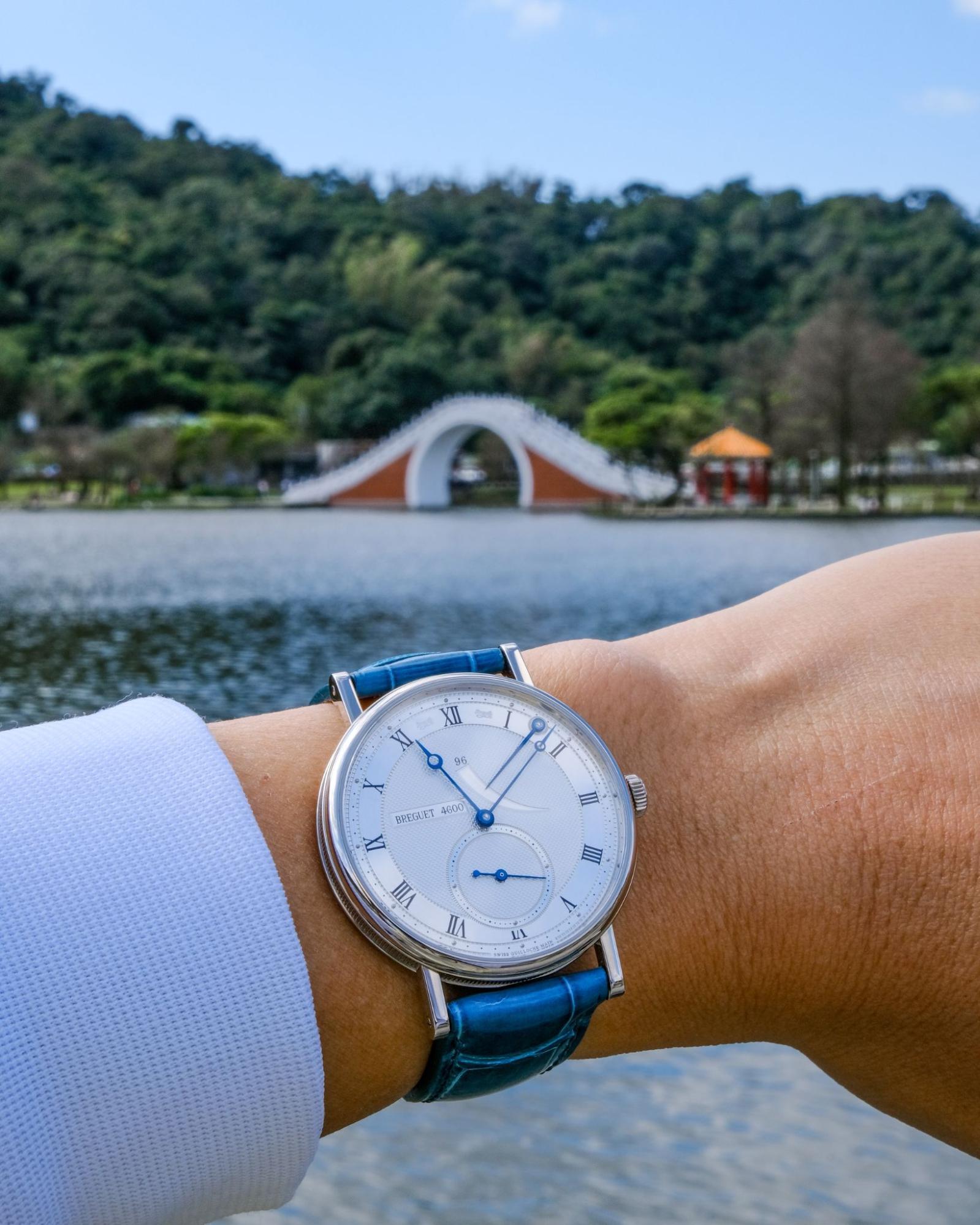 Photo Courtesy of @luis6_kch
How did you start your IG account, it being very unique and elegant
Luis Huang: Thank you very much, that's very kind of you to say. Initially I just wanted to have a record of my passion and use the account as kind of a diary. I did not expect that it would grow that much and gain many followers and that people would comment on my posts. It has been already more than 8 years since starting and I enjoyed every part of the journey since then.
Do you prefer independent brands? What drives you to them?
Luis Huang: I believe it's a natural journey that many watch collectors experience. After having reached a certain stage in collecting you are drawn to more independent brands and want to learn more about them. Today many of the small brands have their own social media accounts, so it's pretty easy to follow them. Each independent brand has different stories, philosophies and styles, all are worthy of being appreciated.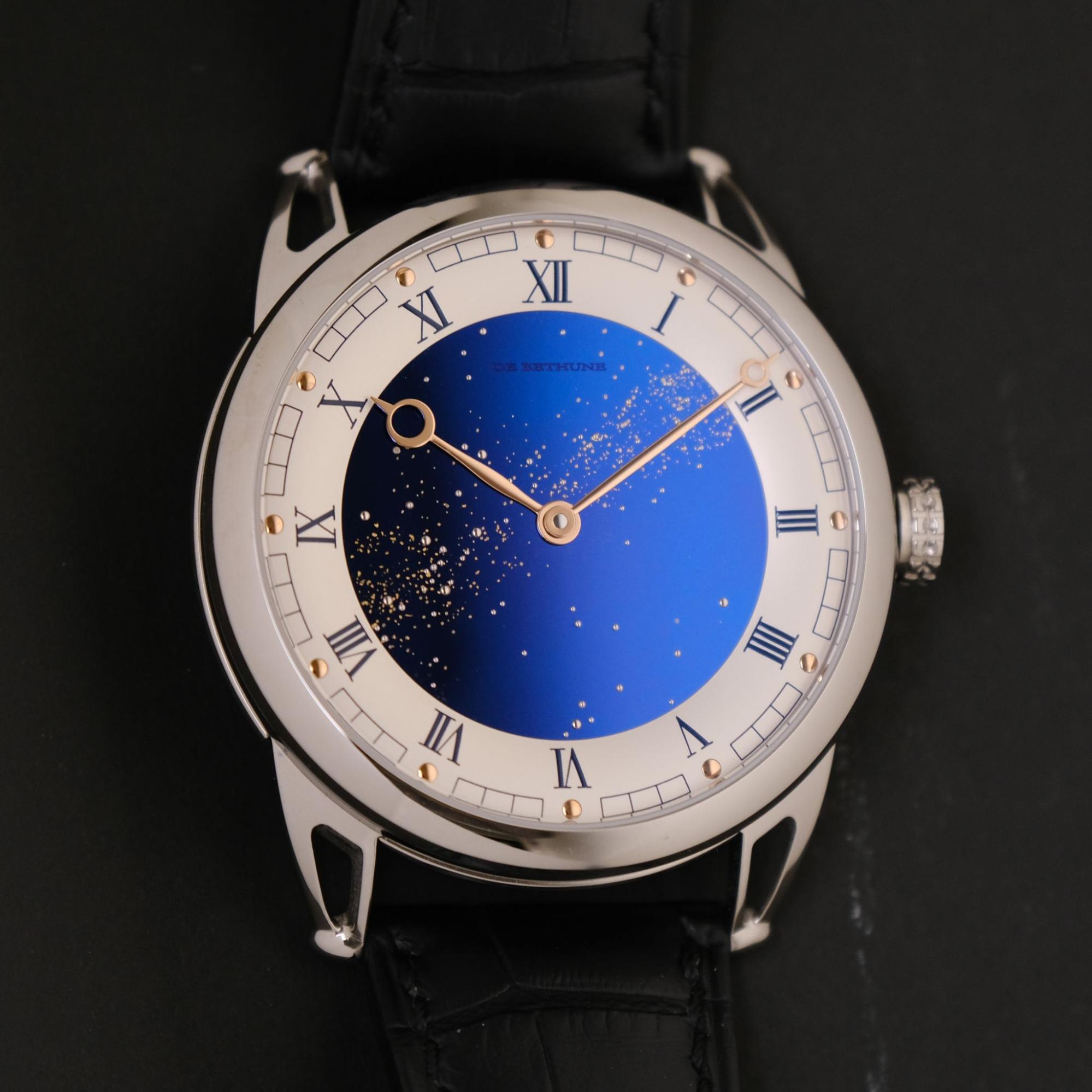 Photo Courtesy of @luis6_kch
What is your holy grail?
Luis Huang: That's a good and also difficult question. I really can't just choose one. My father used to have a Rolex Datejust, now he doesn't wear a mechanical watch anymore, so he gave it to me! This watch will continue to be passed on to the next generations in the future. My second special watch, would be the De Bethune DB25 Starry Varius, the dial was custom made using the Taipei Starry Sky on my wedding day, so this watch is of great significance to me and is absolutely irreplaceable.
What watch would you pass on to your kids?
Luis Huang: My two holy grails, the Rolex Datejust and De Bethune DB25 Starry Varius would definitely be passed on! As for any of my other pieces, my son may take any that he wants!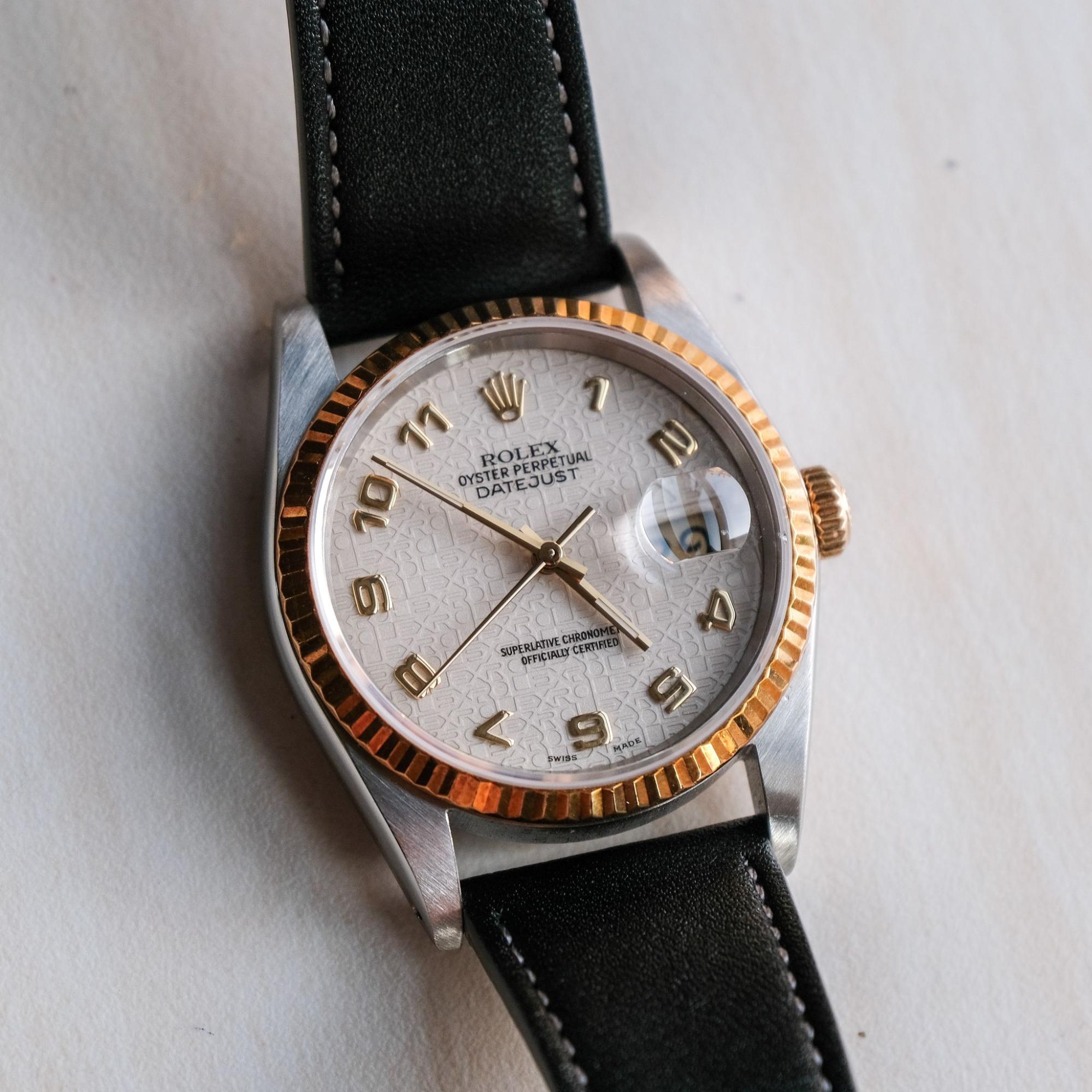 Photo Courtesy of @luis6_kch
What's your philosophy on collecting watches?
Luis Huang: I think it's really important to be yourself and follow your instinct! I believe the feelings for owning a special watch are almost impossible to describe! The watch is worn for oneself, to make you smile, to accompany a part of one's life. If you are trying to follow the trend or show off, I believe you will lose your enthusiasm and fun after wearing this piece for a long time!
What piece of advice would you give to a younger collector just starting?
Luis Huang: In the past, one seemed to have been a bit luckier, even if you didn't know much at the beginning, we all could still start with popular watch styles of the mainstream brands at reasonable prices.
Now this has become very difficult as prices have increased a lot, I would suggest that newcomers can buy pre-owned watches from merchants with a good reputation first, and thereby accumulate more collecting experience at a relatively low cost.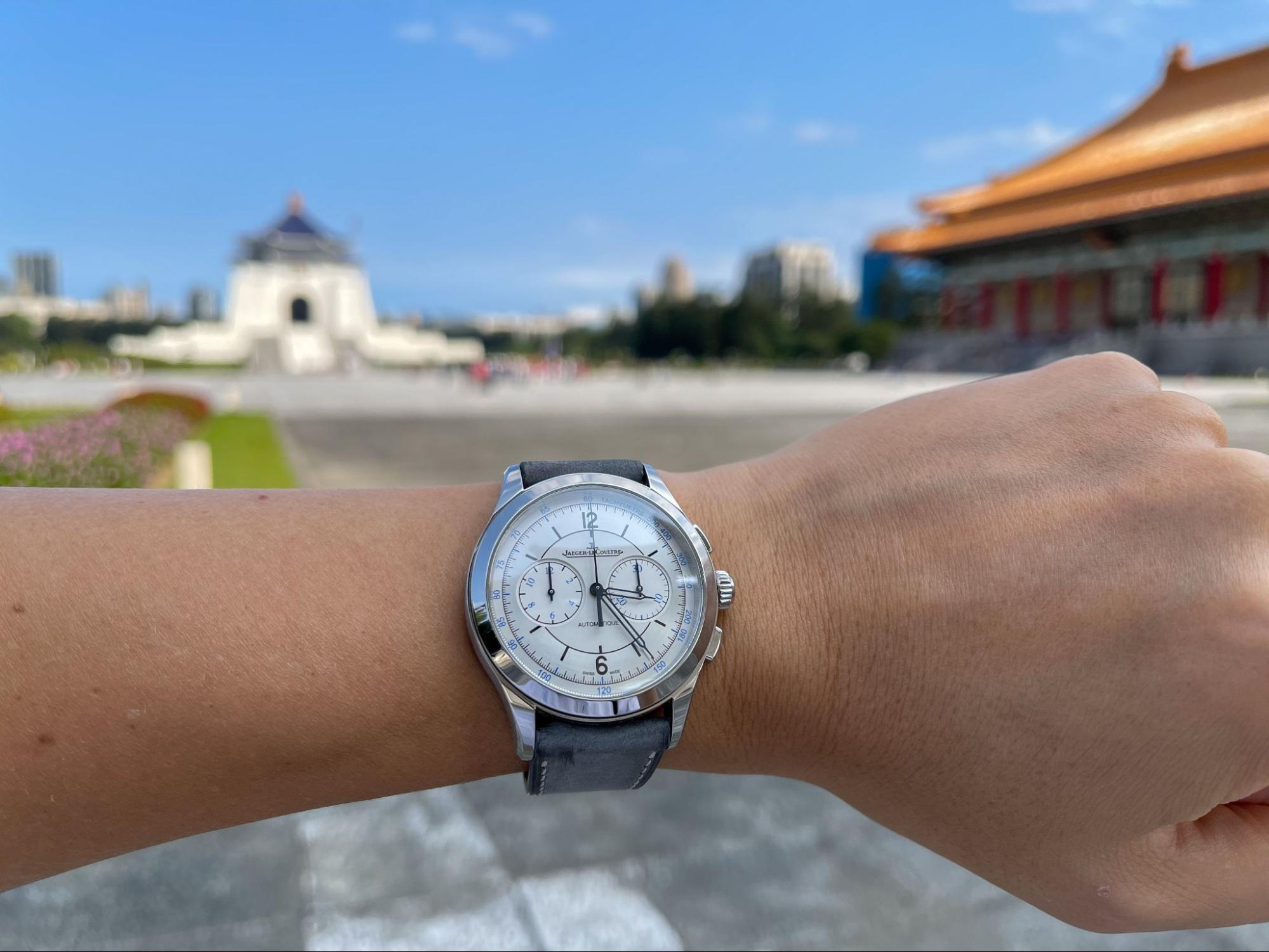 Photo Courtesy of @luis6_kch
What are the most important things being a watch consultant and a writer?
Luis Huang: I wouldn't call myself a professional consultant or writer, more like a passionate humble observer who enjoys sharing his knowledge and experience. For me it is just a part-time job purely out of joy and interest without any income. In fact, the most important thing is to have a "heart that simply loves watches." In addition, it is also very important to always stay curious, observe more, and experience more about the people and things around your life!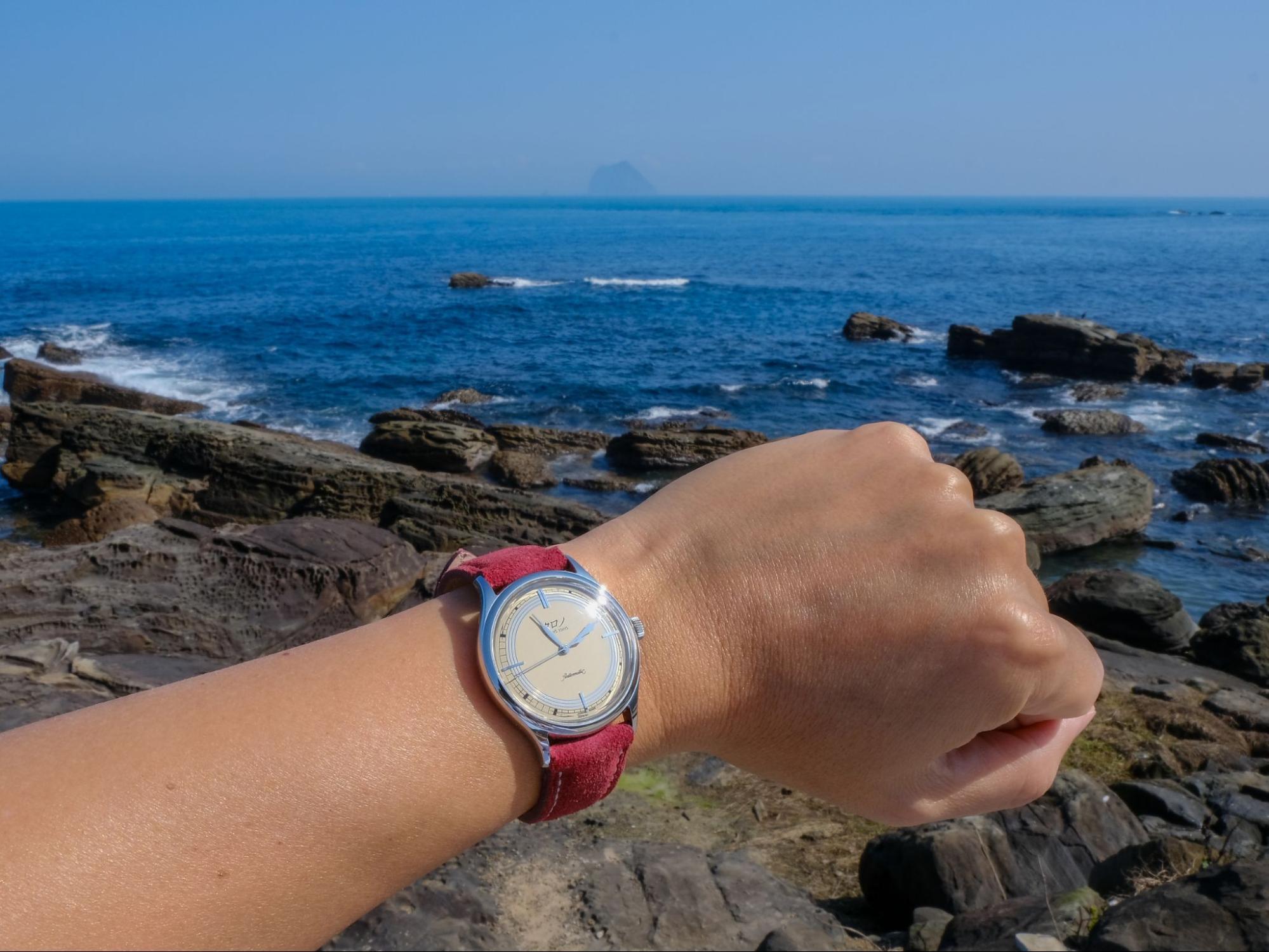 Photo Courtesy of @luis6_kch
What are the most interesting things being invited and attending most of the major watch events?
Luis Huang: For me, every event is unique. The style of each brand is different with each season. And even for the same brand, the content and models on display will be different. With a heart full of learning, communicating, and the happy feeling of going to amusement parks, every brand event is a visual feast!
Tidlos Craft is honored to share the collecting journey of Luis Huang. We admire his persistence in watches and learned Luis's philosophy of "Don't lose your original passion for watches by following the trend." Thank you Luis for sharing this wonderful story, it's been a meaningful conversation.
Instagram: @luis6_kch