Tidlos Craft had the pleasure of inviting the famous IG watch photographer and collector, Kevin Lo, for an interview. Many watch and art enthusiasts wish to know more about Kevin's collecting journey and philosophy. Thank you for joining us today.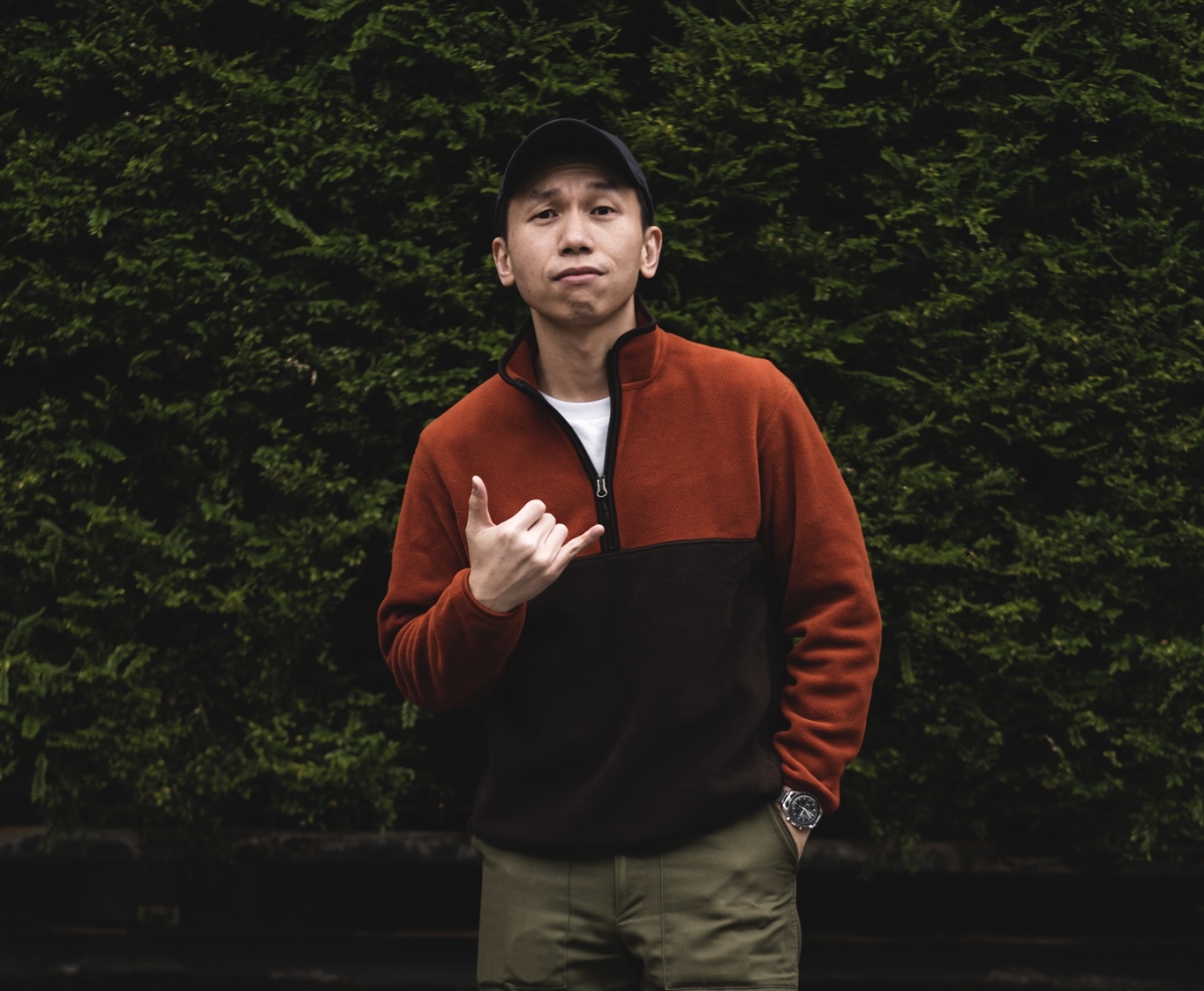 Kevin Lo, Photo Courtesy of @the_vintage_guy
An Early Life Spent Across Three Continents
TC: Where are you from or spent time at in your life?
Kevin: I was born in Taiwan and grew up in South Africa. My family moved to South Africa in 2000, I later moved to Europe in 2008 to pursue my studies, and finally moved back to Taiwan in 2015.
I was 12 when my family moved to Johannesburg, South Africa. My parents thought it was a beautiful country when we visited friends over there so they decided to bring the whole family there. Although their electronics-related business was based in Taiwan and had support from here, we still enjoyed living there.

Johannesburg, South Africa, Photo Courtesy of jetsetter
TC: What did you enjoy the most growing up in South Africa?
Kevin: The scenery is wonderful, many regions are similar to Europe in my opinion. My brother moved there with us when he was 9, we grew up and studied together, we enjoyed many good memories. We will in fact work together soon, we are both dentists, pretty interesting since neither of our parents is of any medical background.
TC: That's really interesting, why did you choose dentistry?
Kevin: I don't have a clear reason but I just enjoy handcraft very much. None of the family members did anything related but I just love art, dentistry is a form of art to me. I don't have my own clinic and I don't think I will have one anytime soon.
From a TAG Heuer Chronograph to a Bang for Buck Casio, @

the_vintage_guy

on How His Collecting Journey Began
TC: How did your watch journey start?
Kevin: I had a classmate who had a Tag Heuer Chronograph back in junior high. I was so fascinated by his piece so I went home and asked my mom if I could get a watch as a gift. She then bought me a Casio when I was 15. I didn't know any other brands at the time so I was already very happy with this gift. Maybe I could still find it somewhere in the house.
When I got older, I got an Armani Chronograph from my mother as a gift, I was again super fascinated by it and got hooked. It was a big brand so I thought I could easily see it in any major magazine which was not the case. At the time I would read World Wrist Watch a lot.
Emporio Armani Chronograph, Photo Courtesy of @the_vintage_guy
TC: What was the first watch that you bought?
Kevin: Magazines were a door to a new world for me, I got to know so much more about brands and history so I started saving money for watches. In 2009, I bought the first watch for myself. It was an Oris. My collection started growing until now.
This Oris was very beautiful, the aesthetic, the brand story, and the size were perfect. I enjoyed big watches back then but not that much anymore.
Photo Courtesy of @the_vintage_guy
How an Early Shopping Habit Led @

the_vintage_guy

into the Realm of Vintage Watches
TC: Your IG account name is @the_vintage_guy, could you tell us about your vintage collections?
Kevin: I actually purchased my first vintage right after my Oris, it was an Ernest Borel. I was a student and all I was interested in was buying more watches so I was browsing online all the time. I was lucky to get the Ernest Borel for a very good price.
Ernest Borel, Photo Courtesy of @the_vintage_guy
I got into vintage watches much more seriously later on. Let's say if you put two identical models together they could be kept in different environments however they would age differently. This gives each watch a different character and that is the beauty of vintage watches.
Vintage Watches, Photo Courtesy of @the_vintage_guy
I also inherited my grandfather's Rolex Datejust 1601. Here is a funny story, this watch was originally sold to a pawnshop twice by my uncle. My aunt had to retrieve it both times to keep the memorable piece. My mother got fed up with having this watch come and go, so she locked it up in her safe in the end. One day she asked me if I would like to own this special piece from my grandpa so I gladly received it from her. I have to say, this watch has been through a lot, very legendary.
Rolex Datejust, Photo Courtesy of @the_vintage_guy
TC: Which watch do you wear the most or connect the most to?
Kevin: That is a great question, I would say it is my Rolex Explorer II. I enjoy this one the most and it means the most to me among all the others. I bought it as a gift for my 30th Birthday.
In Mandarin Chinese, we say 三十而立 (san shi er li). It is from the Analects of Confucius. "At thirty years old and established" means by the time I reach thirty years old, I have learned enough to establish a firm set of ideologies, philosophies, and principles that will stand the test of time. I love this idiom and it was a meaningful milestone for me.
Photo Courtesy of @the_vintage_guy
Dig Deep, Communicate Broadly and Understand Thoroughly, @

the_vintage_guy

's Watch Collecting Philosophy
TC: How do you make watch purchases?
Kevin: I usually go on websites and go through the Taiwanese version of eBay (Yahoo Bid Page). I also have a great mentor whom I am very thankful to have. He is Ted from Watch Castle, he is a watch critic mainly on vintage watches. Most of my knowledge is derived from him. We get together about once a week, I do watch photography for him and we would share our views on vintage piece stories and stories of watch enthusiasts.
I bought some watches from the Yahoo Bid page, in fact, my Rolex Explorer was purchased there from an individual Rolex collector. The person who sold it to me was actually going to sell it to HQ Milton in the US. I consider myself pretty lucky to have bought this one before he made that decision.
TC: What is your collecting philosophy?
Kevin: Definitely don't underestimate small brands, especially for vintage watches. Most of the people only go for big brands such as Rolex. However, if you look into all the brand histories, you will find a lot of manufacturers tend to share the same piecemakers. For example, many large and small brands would have the same artisan for a watch case, that being said, smaller brands also have extremely great quality parts.
TC: Which smaller brands do you collect?
Kevin: I collect Movado and Longines. I would say Omega was a relatively smaller brand compared to other big players back in the day. I have a small wrist so most of my collections are small watches, you can only find them in the vintage selection.
Movado, Photo Courtesy of @the_vintage_guy
Longines, Photo Courtesy of @the_vintage_guy
Omega, Photo Courtesy of @the_vintage_guy
TC: Do you have a holy grail?
Kevin: I would love to get my hands on a Patek Philippe 3940 because of its aesthetics. If you look at its dial layout, the design is very harmonious. It is also the first automatic perpetual calendar piece for Patek Philippe. The size is also perfect in my opinion.
Photo Courtesy of Theo and Harris on YouTube
Capturing the Remarkable in the Mundane, How @the_vintage_guy Sees the World of Watches through His Lens
| "Small daily actions are what makes the watch photos so special."
TC: Do you also wear watches while practicing at the clinic?
Kevin: I do. I always wear watches while performing practices. I feel very naked without them. I don't have a specific one that I wear to work, I would change it every 2 to 3 days. Switching watches is part of the fun.
Photo Courtesy of @the_vintage_guy
TC: How did you start the beautiful photography journey?
Kevin: About 3 years ago, my brother gave me a second-hand Canon camera as my birthday gift. Being a dentist, we always take photos of patients' mouths and dental material, it was a tool for work. Then one day I realized, why don't I use the camera for my passion? So I started trying to take a series of watch photos.
I was truly inspired by a Scottish photographer @thewatchdude2, he has amazing photos. Initially, I only took photos of watches then I found it too regular, many people are doing the same everywhere in the world. So I started taking wrist shots and started combining them with lifestyle as well.
Photo Courtesy of @the_vintage_guy
| "Besides watch photography, my other passion is documentary photography/photojournalism. This was taken during my trip down south in Taiwan, I was shooting at random stuff and this guy offered to let me take a portrait of him. The portrait turned out to be a lot nicer than we expected. I thought this was a cool story to share."
Photo Courtesy of @the_vintage_guy
TC: Do you also take photos for other watch collectors?
Kevin: Yes, since it's very hard to take photos of my own wrist, I thought it was fun to ask my friends around to see if I could take photos of them and their beautiful pieces. I usually ask them to do certain actions, for example, I'd ask them to pick an object out of their bag very slowly, when I see the moment, I'd tell them to stop there for me to take the photo. These small daily actions are what make the watch photos so special.
Photo Courtesy of @the_vintage_guy
I am often asked if I use certain preset filters, the answer is no, I would take the time to edit every single photo into the color tone you see on my account. I think I am pretty random in a way but using filters just feels like cheating to me.
Photo Courtesy of @the_vintage_guy
It's been a very cool hobby. I don't intend to make anything big out of this account, but my photography work actually helped many of my friends sell their watches. Recently one of the watches was sold the day after the lifestyle photo was taken. I am very happy to help out friends, and I would love to see where Instagram takes me.
TC: Does your wife like watches too?
Kevin: Yes and no, she likes Daniel Wellington only. I have taken her to Cartier, Omega, and Longines but she didn't like any of them, they seem too old to her.
Vacheron Constantin, Photo Courtesy of @the_vintage_guy
"Spend Money on Rubbish First to Understand What You Really Like," @the_vintage_guy Encourages Everyone to Have the Hobby Your Way
TC: Do you have any advice for people who are trying to start collecting watches or photography?
Kevin: I don't agree with people when they say you shouldn't spend too much money to start with. I think you really should spend some money on rubbish first to understand what you really like. So don't hold yourself back, try it and enjoy it. Don't take the hobby too seriously, it's a passion and you can enjoy it however you want.
It is the same for photography, everyone has their own taste, you will develop your own flavor in time. There is no point in copying others.
Portrait, Photo Courtesy of @the_vintage_guy
I am still developing mine too by currently exploring combining dentistry, photography, and watches. I'd like to take photos of working dentists with watches but it's not very easy due to lighting. Would love to share with you when they are done!
TC: What channels or platforms do you visit the most to watch the news?
Kevin: I read a lot on A Collected Man, their journal is very educational. I also like Collectability by John Reardon very much, he is a former watch executive at Christie's. I visit Hodinkee, Fratello Watches, and Instagram a lot as well.
TC: Is there anything that you would like watch platforms to share more?
Kevin: Journals are very important to me, I think Tidlos Craft is doing a great job of telling stories, that is why I like A Collected Man very much as well, however, you also have a Chinese version. It would be great to get to read more educational pieces, such as brand stories, watch history, case history, dial history, how to pair watches with straps, what to wear on different occasions and so on would help me to learn more in-depth.
Portrait of Kevin, Photo Courtesy @the_vintage_guy
TC: Thank you very much, Kevin, it has been a great talk with you.
Kevin: Thank you too, it's my pleasure.
_____
Follow Kevin Lo @the_vintage_guy