Tidlos Craft had the pleasure to interview Ronald Chew @horologym from one of the leading watch related Instagram, Accounts in Singapore. We hear about him growing up in the city, his experience in the army and the stories of the pieces that he is emotionally attached to.
Tidlos Craft: Thank you Ronald for connecting and exchanging stories.
@horologym: Thank you very much for inviting me, it's a pleasure!
TC: Where are you originally from?
@horologym: I was born and raised in Singapore. Besides being a passionate watch collector, I am a freelance Personal Trainer. I'm not attached to any gym but provide individual lessons. This is also how I came up with my Instagram Account Name – Horology and Gym.
TC: Where did you study and work?
@horologym: I did my Bachelor in Sport Science in Perth, Australia and graduated in 2012. I initially majored in human resources, but quickly realised that a 9-5 job in an office was not for me and that I rather wanted to follow what I loved and was passionate about. My dream was to initially set up my own gym however in Singapore the market is already very saturated and with Covid it now became even more challenging. I'm pretty happy with what I'm doing now.
TC: Did you wear watches during your childhood?
@horologym: Yes I already wore watches in primary school, as early as 5 or 6 years old. I got my first watch in Kindergarten which was actually a mechanical watch. I unfortunately also lost it a month later. It was a Donald Duck watch with manual winding. Subsequently I was wearing cheap quartz watches off from the flea market. I didn't bother too much back then.
However I was obsessed with time telling, as a kid I was always looking forward to canteen breaks, looking at the wall clock in the classroom, counting down the hours. In my teenage years I would frequently go to shopping malls, looking through the glass windows of watch shops. Mechanical watches intrigued me such as the Kenneth Cole Open Heart.
TC: Did your parents own watches?
@horologym: Yes, my father owns a few Seikos. As a kid subconsciously I was actually influenced by my late grand uncle who I looked up to. He unfortunately passed away when I was 13. He was wearing a two tone Rolex Datejust, which was his daily watch. He had his Rolex and me and my sister played with his chihuahua, that's what I can still remember. Somehow this gave me the impression that Rolex is a watch for successful men, probably marketing brainwashing 🙂
TC: Did you go to the army in Singapore?
@horologym: Yes correct, every male citizen has to enlist in the army before going to college. I went in 2004-2006. Singapore being quite small, we have a few places around Asia where we train. One of the toughest places is Brunei, everything there in the jungle is untouched and during the night completely dark, one couldn't even see your hand.
I was wearing a GShock during my army time, I broke the hell out of it. For me it is still the best tool watch, you can do anything with it, it is very practical. I broke the strap and lost it on my final mission in Thailand. I felt really uncomfortable then without my watch. When I had 1 day of R&R I went to a shopping mall and bought myself a cheap Casio which also broke over the years.
TC: What did the army teach you?
@horologym: I would say patience and discipline. In the army we were joking, we were always "rush to wait, wait to rush". We also learned "always expect the unexpected", no matter how good the plan is, always expect things to change.
TC: Why do you think watches are such a significant thing in Singapore?
@horologym: Watches in Singapore are a huge thing, top sales in south east Asia belong to our city. I wouldn't be able to put a finger on it, however as we can't go skiing and mountain climbing luxury shopping is one of the few leisure opportunities.
TC: How did you start your IG Account?
@horologym: I started my IG account in 2013 to save space on my phone. I first thought that it would be a lonely hobby as I didn't see many people talking openly about their watch collection nor reading about a lot of forums. My friend shared then a FB community and I started to hang out more with other passionate collectors.
TC: Did you buy watches for important milestones?
@horologym: I bought my first Rolex to celebrate my 30th Birthday in 2014. I believe a man should have at least one good watch to mark a milestone in his life. Rolex was the end game for me. However once I fell into this rabbit hole, there was no return anymore.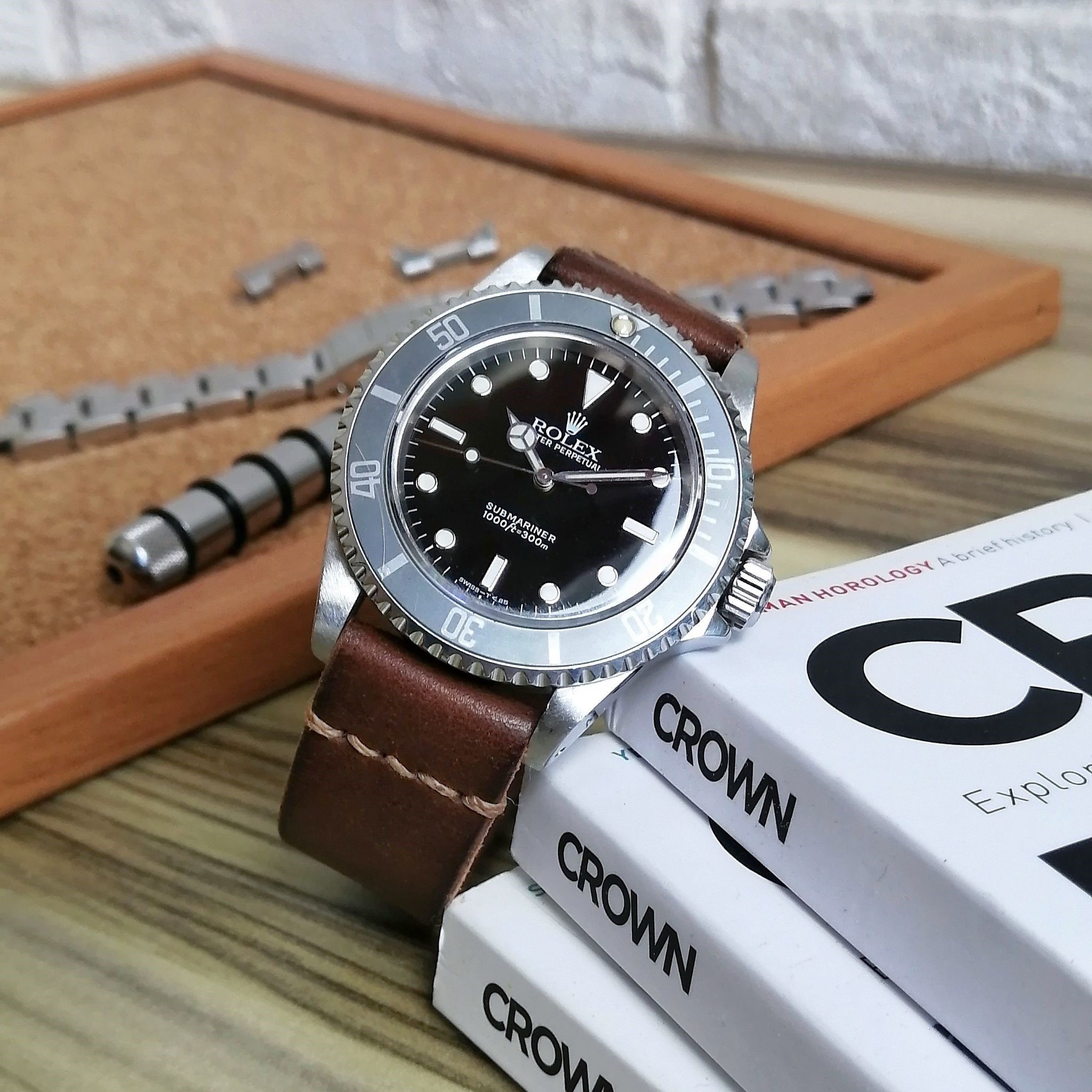 Photo Courtesy of @horologym
TC: Are there important pieces in your collection that hold emotional value?
@horologym: I hardly wear the same piece for consecutive days. I try to rotate my pieces. A few pieces are important to me. My Tudor Black Bay holds special meaning and is a sentimental piece to me. My dog passed away last year and I did a tribute for him on IG for 30 days. Tudor Singapore saw my post and reached out to me. They engraved my dog's picture on my watch.
Another piece that is important to me is my Gorilla Watch as I also have personal relationships with the founders and was a pioneer collector for them. I have an engraving with my name on it. Another piece that I like is my G-Shock King. My girlfriend and now wife bought it for me as a Valentine's Day gift after the army. I chose it as it was the first time that I encountered a Gshock running on solar power. At that time I was not that into mechanical movements.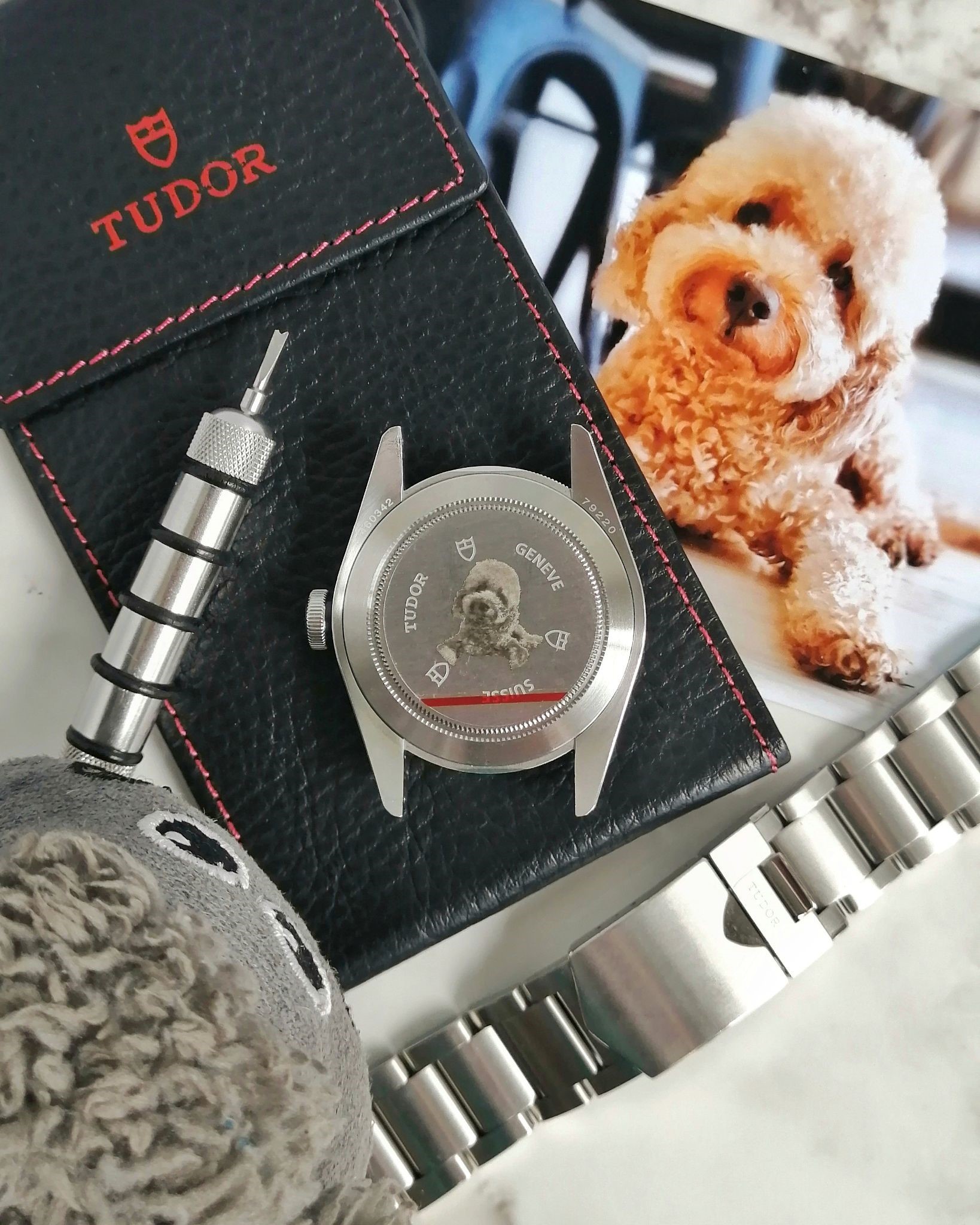 Photo Courtesy of @horologym
TC: Did you ever buy a watch for your wife?
@horologym: Yes I got her a Rolex Datejust 26mm with a diamond bezel. After a few years I sold it as she thought it was too dressy and with the money bought her a Panerai. If she feels like it she also sometimes wears one of my pieces.
TC: How do you collect?
@horologym: I buy my watches for my own enjoyment, not to impress anyone. My collection is catered to my lifestyle. I only have two dress watches, my JLC Reverso and Cartier Tank. The rest are mostly sport pieces. As I get older my taste in watches also changes. However I truly appreciate Haute Horology.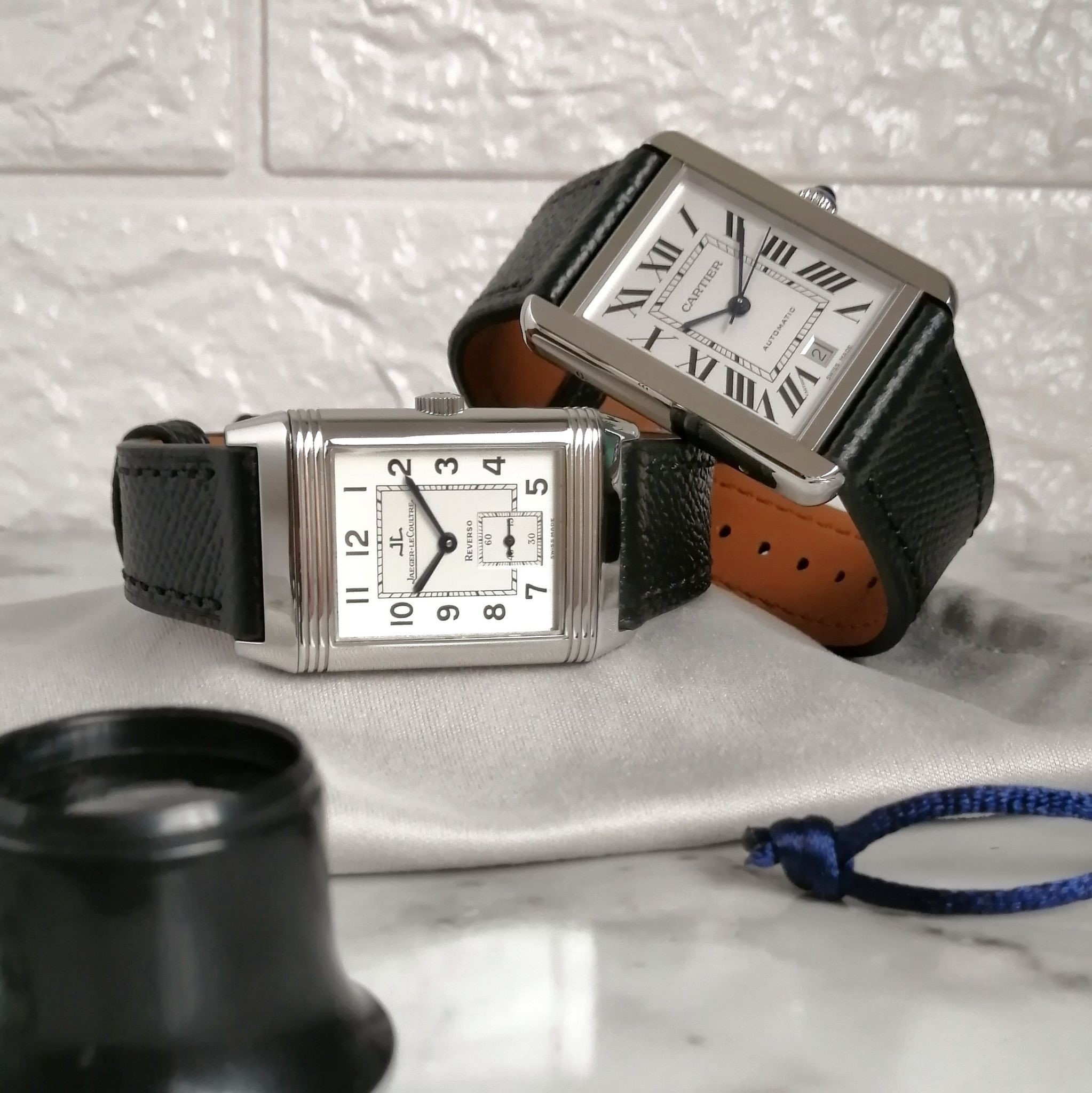 Photo Courtesy of @horologym
TC: How do you feel about pre-owned?
@horologym: I think it is a wise decision to buy pre owned, you don't lose out on depreciation as compared to with the first owner. Even for first time collectors I would recommend, do get a preowned.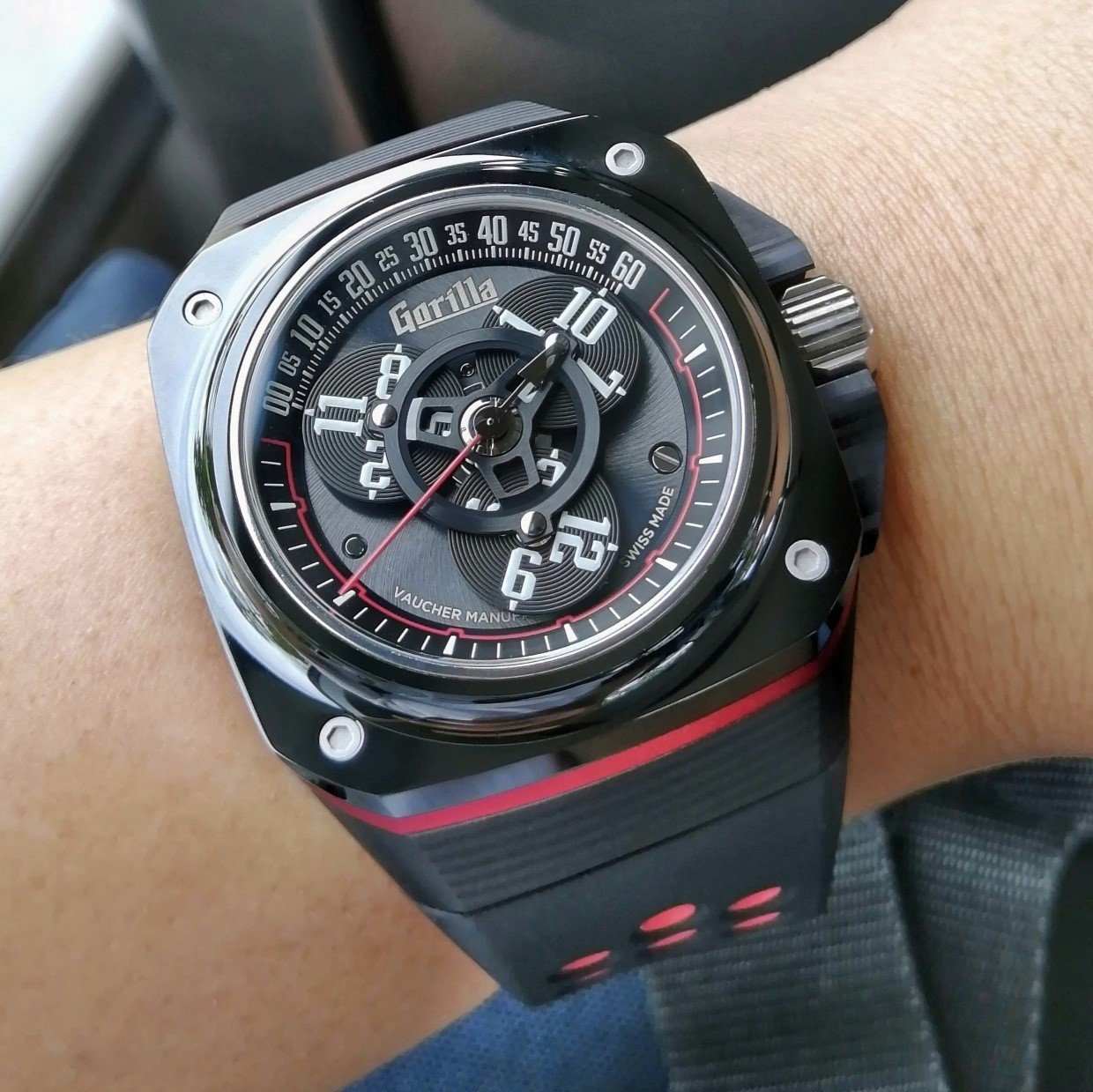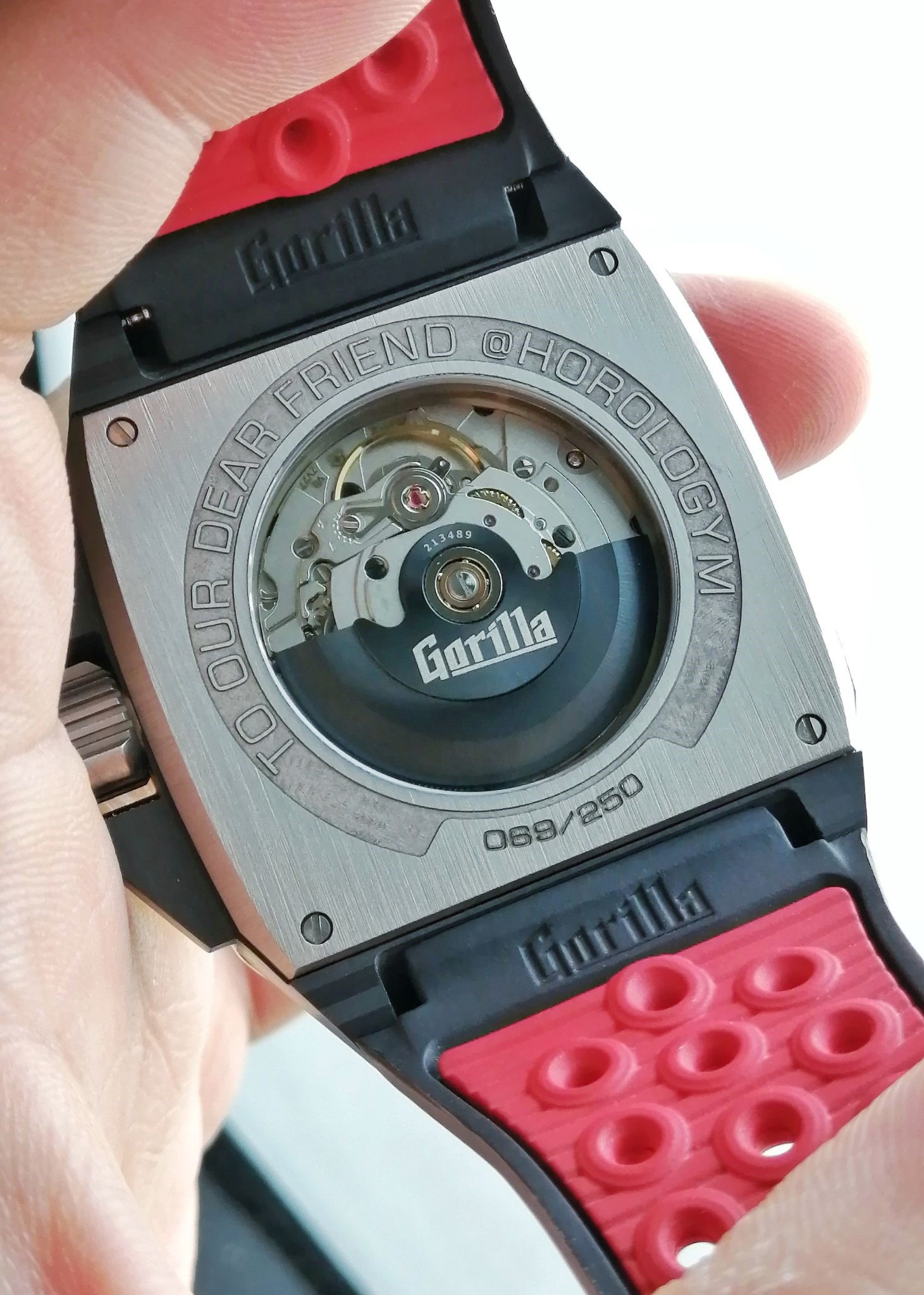 Photo Courtesy of @horologym
TC: What's your philosophy in collecting watches?
@horologym: I like collecting iconic models. I own a Submariner, moved on to a Speedmaster and then to a Tudor Black Bay as well asIWC. I initially also looked at the resale value but got passed that. Now I really choose and collect what makes me happy, overlooking the monetary value of it.
TC: Is there a holy grail?
@horologym: Can I have two? Patek Nautilus 5711 and the AP Royal Oak 15202, these two remain a forever dream. It is so hard to catch up with the market. However I have come to a point where I have learned to appreciate watches without owning them.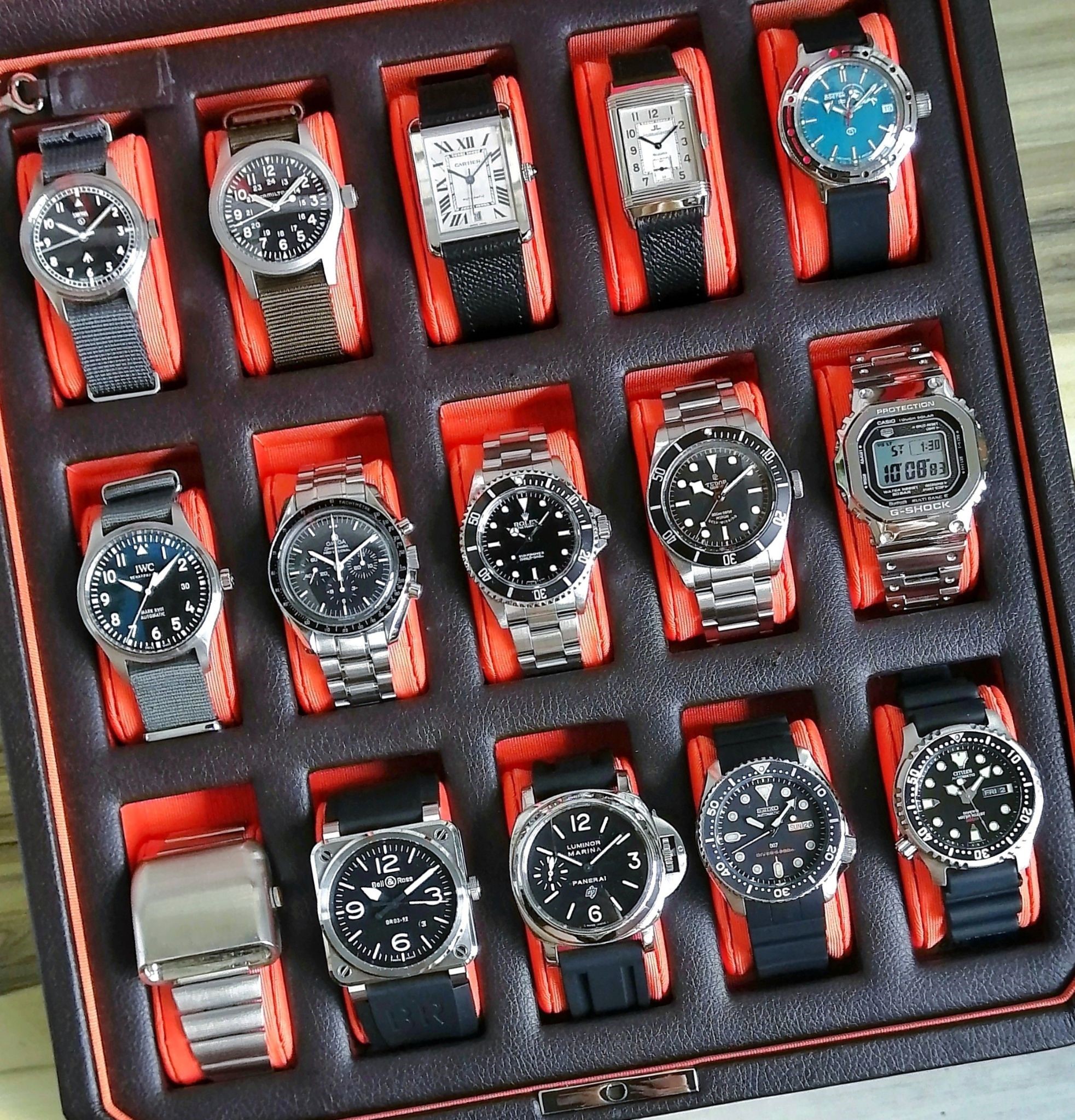 Photo Courtesy of @horologym
TC: What advice would you give to younger collectors?
@horologym: Don't be afraid to ask, the more you ask the more you can learn. Join Forums and Facebook Groups, it doesn't cost a penny to ask a question. A lot of collectors are more than willing to share.
Reading up on watch sites such as Hodinkee is a great way to learn and so is Youtube, a good platform where young collectors can get more information. Don't be afraid to walk into a watch store and ask the salesperson. If they are good then they will think about long term personal relationships and will be happy to share knowledge with you.
TC: Thank you very much for your time
@horologym: Thank you guys, the pleasure was mine