Tidlos Craft had the honor to talk to Steven Ho (@perpetual_horology) based in Hong Kong. Many of our readers in Europe and North America wish to know more about the watch collecting scene in Hong Kong. We are thrilled to tell the story of Perpetual Horology's journey and more of his other passions – photography, whiskey, and John Mayer.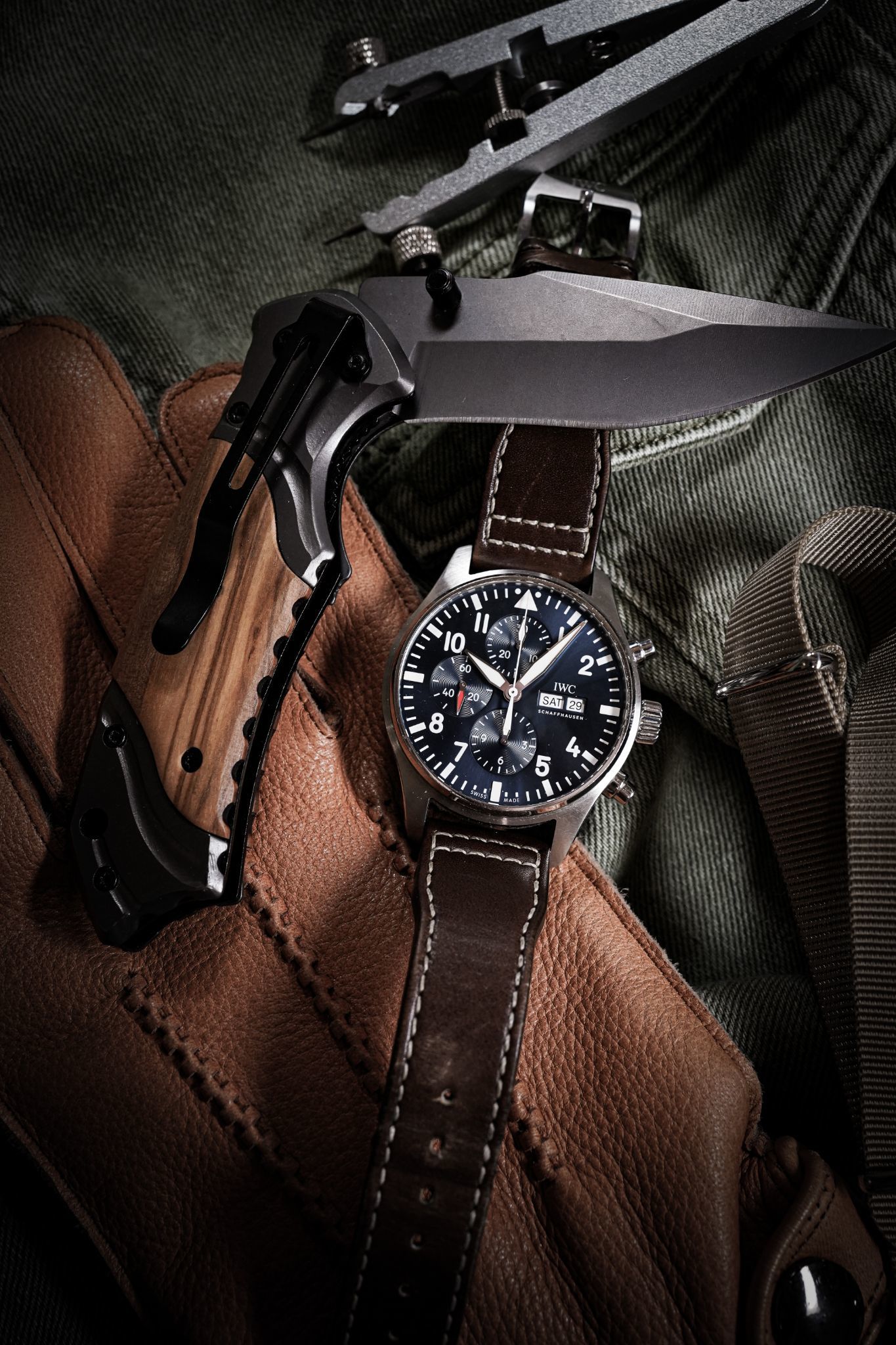 IWC, Photo Courtesy of @perpetual_horology
Tidlos Craft: Hi Perpetual Horology, it's a great pleasure to connect with you.
@perpetual_horology: I'm super excited to connect with you and share my passion for watch collecting.
TC: Where are you originally from?
@perpetual_horology: I was born and raised in Hong Kong.
TC: What did you study?
@perpetual_horology: I did my bachelor's in manufacturing engineering. I'm currently pursuing my MBA at the University of Hong Kong. I want to progress in my career and become a better manager. I'm even contemplating starting something on my own which combines my hobbies of photography, guitars, watches, and cars. I feel like my IG account is somehow my little MBA project.
TC: What work do you do?
@perpetual_horology: Right after my Bachelor's, I worked as a quality engineer at a renowned Japanese Camera manufacturer. My focus was on learning how they make good quality products. Japanese companies always have the highest standards. Working at the Japanese company taught me the Japanese mindset and gave me great training in logic to ensure that quality is good.
I later moved to a Hong Kong startup company making tablets. I initially worked there as a quality engineer. It gave me a great foundation, however, working in quality engineering became not challenging enough for me anymore. I moved to operation management which involves a lot of negotiation skills. You have to talk to suppliers, customers and you have to ensure the process is functioning and deadlines are met.
Now I'm working for a US company for baby products.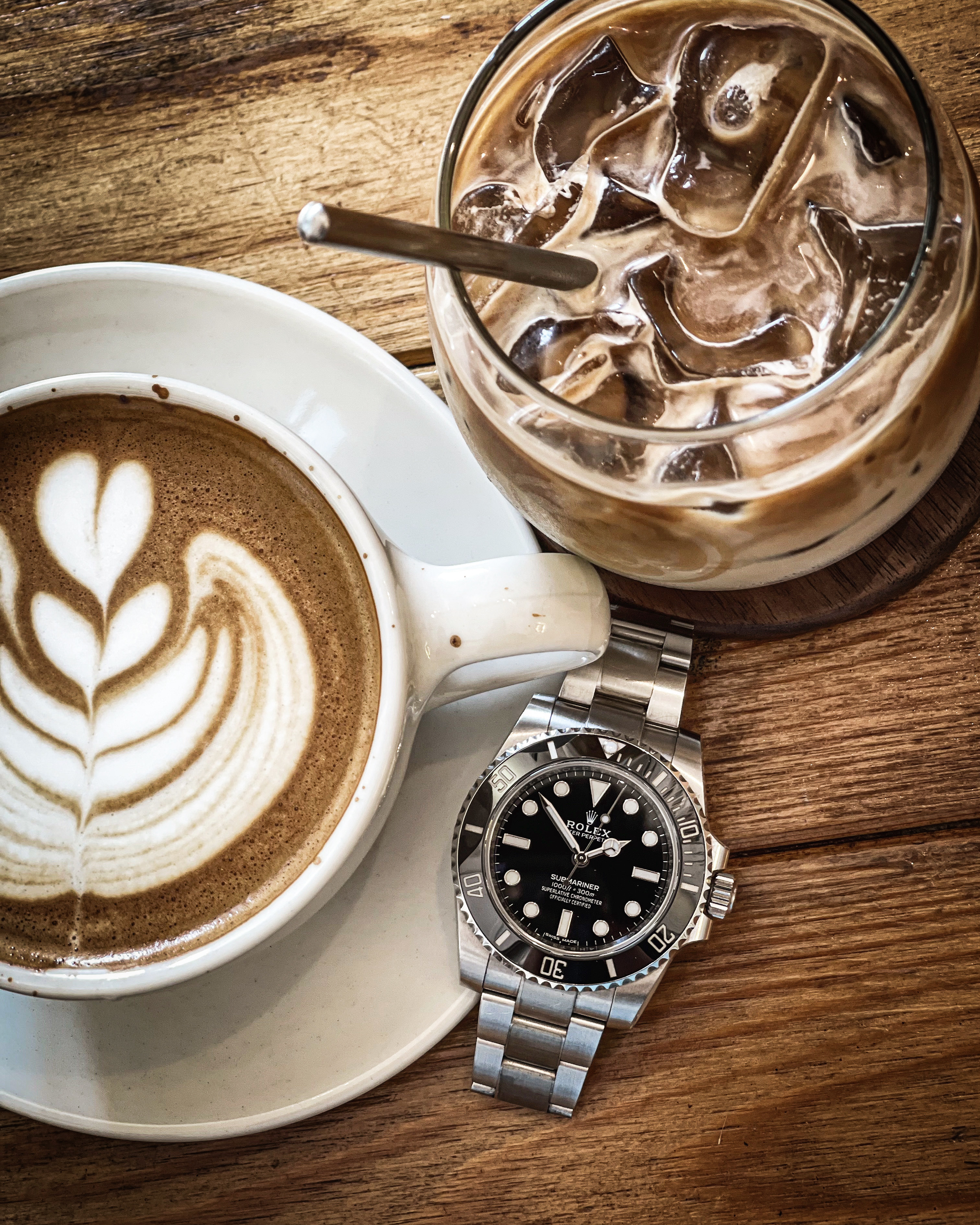 Rolex Submariner, Photo Courtesy of @perpetual_horology
TC: It's really interesting that you worked for three cultures already – Japanese, HK-Chinese, and US – how do you perceive the differences in the three work cultures?
@perpetual_horology: Yes, all have different cultural and organizational mindsets. I was able to see many different cultures and each has a different working style. Within these cultures, the expectations of which department leads in decision-making differ sometimes.
In Japan, the quality department always has the final say, for Hong Kong companies, sticking to the schedule is the priority, they don't sacrifice quality but it's not that important in comparison to shipping.
US companies however are somehow in the middle, they believe quality will affect the ultimate value for the customer but they also respect the schedule.
TC: If you think long-term, which working culture are you most drawn to?
@perpetual_horology: I love the US culture. It's pretty fast and it's flexible and they won't sacrifice quality. They focus on quality and the value that they can bring to customers.
Japan is great in terms of standardizations as everything is controlled. However, if you think about innovation, it's really hard for Japanese companies. They have bureaucracy and they stick to their principles
How John Mayer Brought @perpetual_horology into the Wonderland of Watches
TC: When did your interest in watches start?
@perpetual_horology: My interest in watches started with John Mayer. I would confidently say that in Hong Kong, I'm his number 1 fan. Foremost I admire him because of his music, I have followed him since 2002. I know the brand IWC thanks to him. In 2004 he was wearing an IWC Big Pilot in a music video with Kanye West. At that time I didn't know anything about watches besides Rolex but he made me think about other brands.
John Mayer and Kayne West
Later in life, I learned about his crazy watch collection. He then got interviewed by Hodinkee and this inspired me to ask myself how to become a watch collector.
Talking Watches With John Mayer (Hodinkee Interview)
Talking Watches 2 With John Mayer (Hodinkee Interview)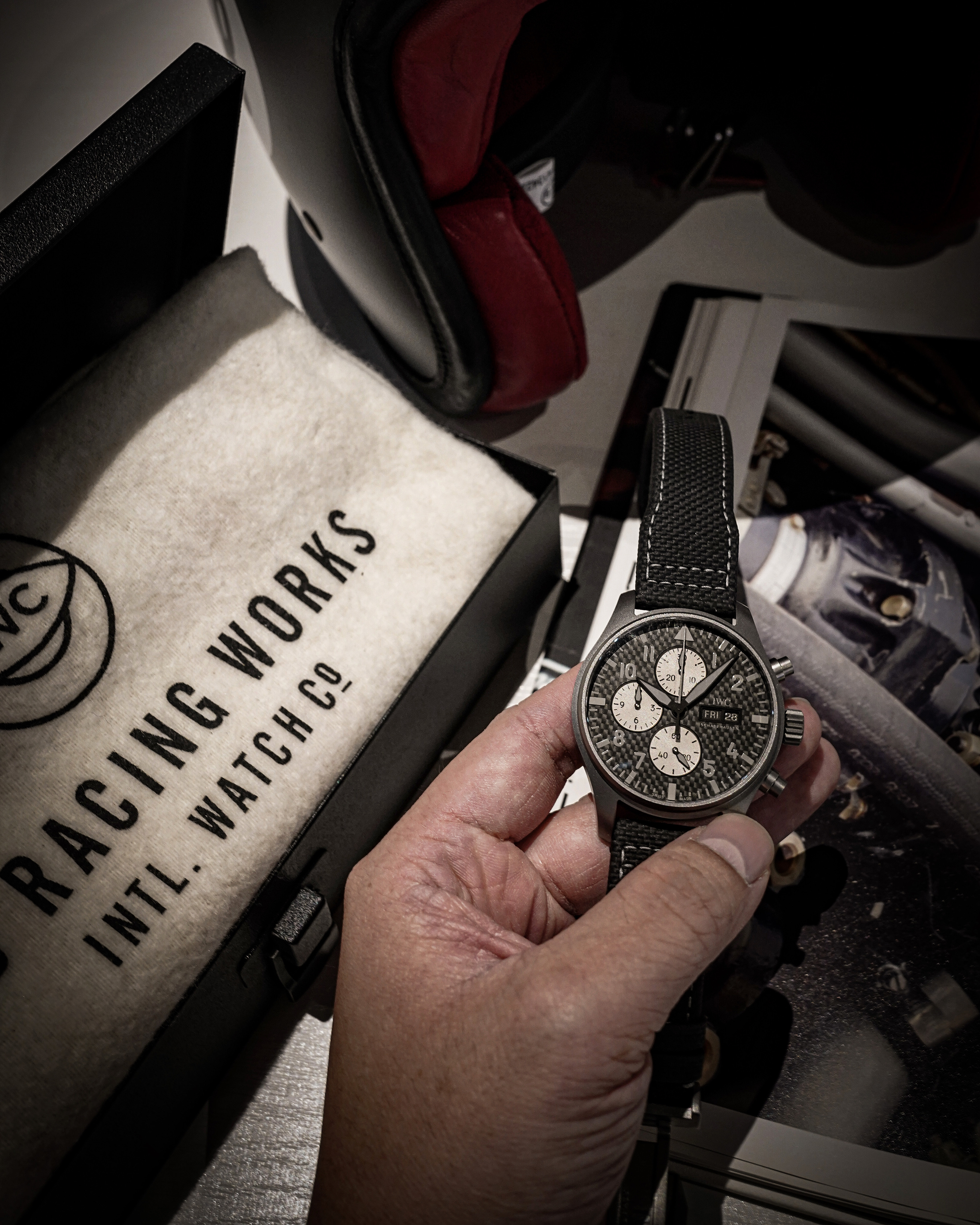 IWC, Photo Courtesy of @perpetual_horology
| Defining Your Expectations, "Don't say you want to be an indie artist when you secretly want to be a pop star."
Steven shares with us how John Mayer's Berklee speech inspired him to make bold decisions in life
TC: What fascinates you about John Mayer?
@perpetual_horology: I listened to his songs on MTV and got affected by them. I was learning guitar during my youth and I was looking for a guitar hero that I could look up to. In the early 2000s he was already famous in the US, but not yet in Asia. I started the first John Mayer HK FB fan club and was the manager of that club. He really thinks about music that makes people happy and inspires them.
His music, guitar playing style, and philosophy inspire me. I listened to an interview with him at the Berklee College of Music about "Defining your Expectation". You have to ask yourself what your goal is and you have to set your expectations higher than you can think you can achieve. His life lessons really inspire me on how to set expectations.
John Mayer – "Defining your Expectations" – Berklee Clinic 2008
In 2019 he played in HK and I was of course there to see him live. I also collect his signature guitars, I currently have 4 pieces. I play a bit but I'm not that good.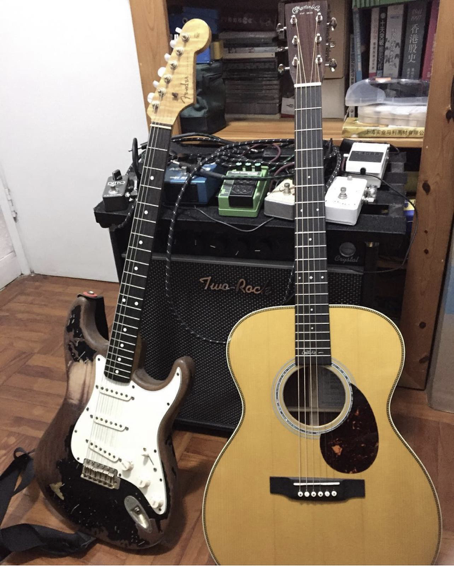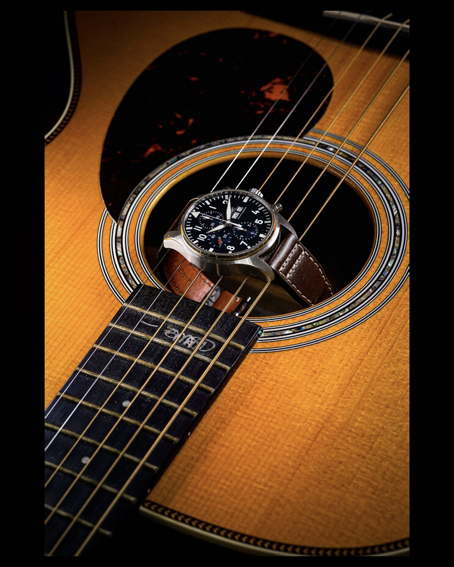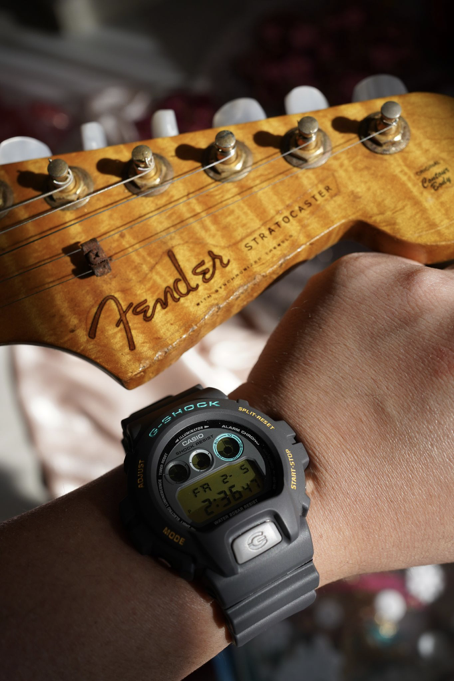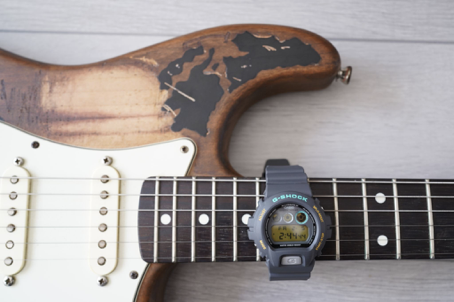 Above Photo Courtesy of @perpetual_horology
TC: What does your wife think about your John Mayer passion?
@perpetual_horology: She understands it. I'm 33, John Mayer has come into my life since 2002, it was kind of in my blood already when we met. She definitely understands me. All other singers don't excite me but John Mayer influenced me in many ways.
| "They say stay in the lines but there's always something better on the other side." John Mayer
Perpetual Horology and His Endless Watch Collecting Journey
TC: What was the first watch you bought?
@perpetual_horology: The first fine Swiss watch I got was an IWC, because of John Mayer. I was 27 at that time. I wanted a fine watch but couldn't yet afford a Rolex.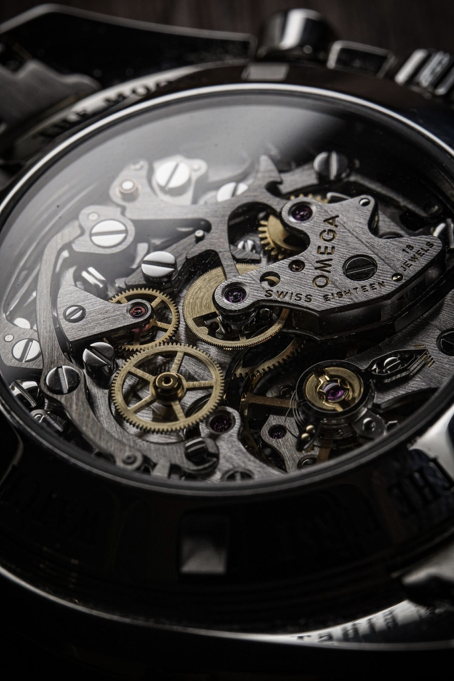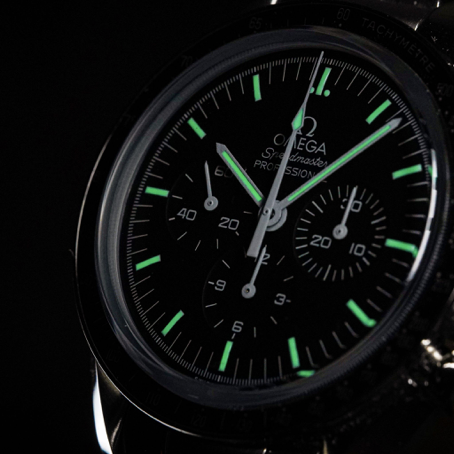 Omega Speedmaster, Photo Courtesy of @perpetual_horology
TC: Did you buy other watches thanks to John Mayer?
@perpetual_horology: The first Rolex I bought was a GMT Master II and not a Submariner. John Mayer's recommendation saying that "GMT is the best App invented in the watch industry" truly inspired me. I even own a John Mayer G-Shock. Afterward, I couldn't follow his watch collection anymore as he went to different levels. I try to get the sense of how he collects. He is so good at spotting which watch will be hyped in 10 years. I am trying to get that skill at the moment but it's very hard to do.
Rolex Submariner, Photo Courtesy of @perpetual_horology
TC: Are watches important in HK?
@perpetual_horology: Watches are considered a symbol of success in HK. If you are male and you don't own a Rolex when you are 30, you are considered a big loser here in Hong Kong.
TC: How did your collection progress?
@perpetual_horology: I currently own many different brands. I have Rolex, AP, Grand Seiko. I try to collect legendary pieces and understand the story behind them. I'm currently fascinated by Grand Seiko, because of their perfection in build quality. I now try to collect a lot of vintage Seikos.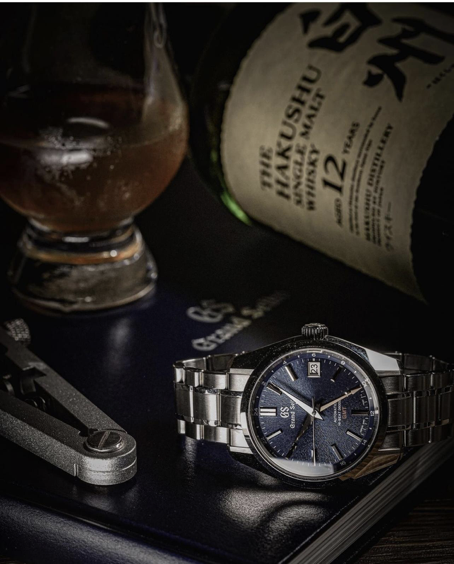 Grand Seiko, Photo Courtesy of @perpetual_horology
TC: What other watch purchases were significant for you?
@perpetual_horology: I own an AP Royal Oak 33mm from the 1980s which I found on the internet. I was intrigued by this piece and wanted to learn more so contacted other people on IG who already owned one for their opinion. One was Mr. Mark Cho (the owner of The Armoury in HK). He shared with me that as he wears suits all the time, he prefers small watches and that he loves them.
At first, I couldn't accept how small it was but then I tried it twice and ended up buying it. It made me realize that in the older days, watches were smaller to fit when wearing a suit.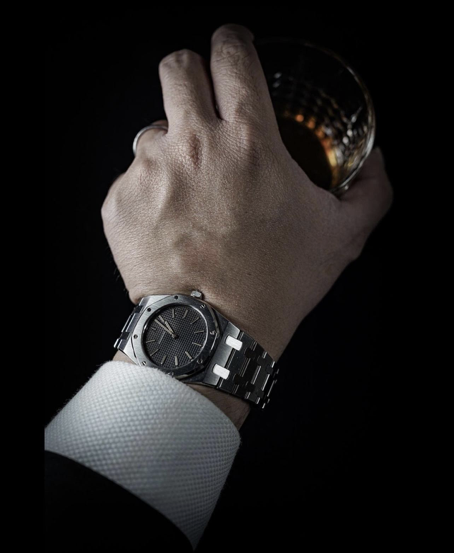 Audemars Piguet Royal Oak, Photo Courtesy of @perpetual_horology
TC: Is there a Holy Grail that you have?
@perpetual_horology: In 2017 it was the Panda Daytona, right now it would be the Nautilus. However the prices have gone crazy, I think I really need to work very hard for that.
TC: Are you also looking at Microbrands?
@perpetual_horology: I do like Moser & Cie. Two months ago, I joined a Clubhouse talk and had the opportunity to chat with the CEO of Moser. He is such a great photographer and a cool guy. It was so interesting for me to share with him how I take photos with my watches.
TC: What watch do you mostly wear?
@perpetual_horology: I mostly wear my Rolex GMT. It's the first Rolex I bought and I worked very hard for it. It symbolizes my hard-working experiences and accomplishments. I saved up for a very long time to finally buy it. It is kind of my signature, I wear it all the time in the office. As I don't wear suits I don't need a dress watch. My GMT also connects me to my family and wife. I wore it during my wedding ceremony. It's a really special piece for me.
TC: Is your father into watches?
@perpetual_horology: My father also loves watches. He owns an Explorer II 16570. This year the watch turned 30 years old. I think it has been serviced only once in all these years. I used a machine to check the accuracy, I think it only got 1 or 2 seconds of discrepancy in terms of 1 day. The movement of a Rolex is like an AK47, you don't need a lot of servicing, it is just so impressive. I don't think any brand can match it.
Photo Courtesy of @perpetual_horology
TC: How do you envision your collection in the future?
@perpetual_horology: I would like to build a collection that everyone else would say is the best. One has to understand why other people say that certain pieces are legends. I try to understand the stories behind the watches. I can tell you the rabbit hole is very deep, there are so many things to learn.
TC: How do you learn about watches?
@perpetual_horology: I read and research a lot. Additionally, I try to learn from experts in the field. One would be Carson Chan – @watchprofessor. I talked with him on Clubhouse about Grand Seiko. He has been in the industry for over 20 years and is super knowledgeable. I learned a lot about mechanical movements thanks to him. He taught me that "if you really dig into collecting, or want to train your eyes, you have to know what's inside. You need to know about the mechanical movement."
I try to continuously learn about craftsmanship and movements and what makes them so special. For instance, why with some watches you can dive deeper and with others not.
TC: How is your experience of quality control and engineering changing your perspective of that hobby?
@perpetual_horology: That's a very good question. Working in the quality field makes me kind of picky about how a watch is being made. The most precious pieces in my collection are Rolex and I got 6 pieces. Why I'm so drawn to them, is not because of the hype but just because of the quality. When we forget about the hype or their marketing strategy, Rolex is simply famous for its quality and reliability and that impresses me.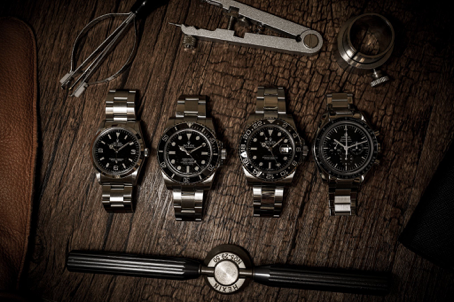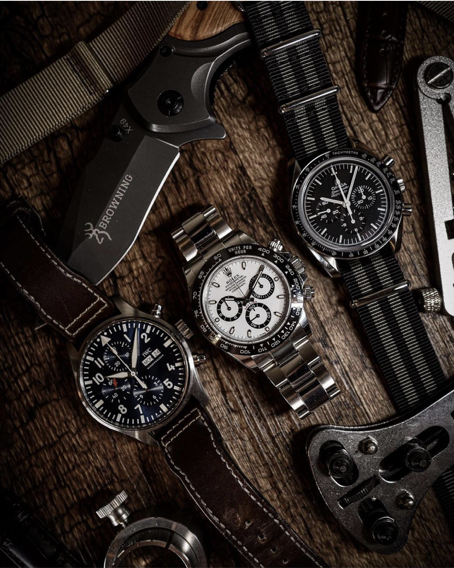 Photo Courtesy of @perpetual_horology
TC: How did you start our IG account?
@perpetual_horology: It started on January 29th, 2020 to be exact when the Covid lockdown happened in Hong Kong. I was working from home. My MBA was also postponed, so I started thinking about what I really like to do. Then I created a habit to take photos every single day.
TC: What are your plans for your IG account?
@perpetual_horology: I want to become a better photographer and connect with more people who have the same hobbies. I'd like to create a community of watches & photography and have people within share skills with each other. I really enjoy learning from other people. I don't know yet how it will develop, however, I really enjoy the journey so far.
TC: What would be your advice to someone wanting to start collecting watches?
@perpetual_horology: You have to know what watch you like. There is currently a lot of hype in the community and price inflation. Avoid it and even try some of the smaller brands if you like.
Watch collecting is kind of an experience and journey. To truly enjoy it I would recommend a deep dive into what you really like. Learn as much as possible and try to understand why some pieces are so good. The more you learn, the more interesting it will just become. At first, I thought the prices for Grand Seiko were too high, now I think the value for money is higher than any Rolex in terms of craftsmanship and quality.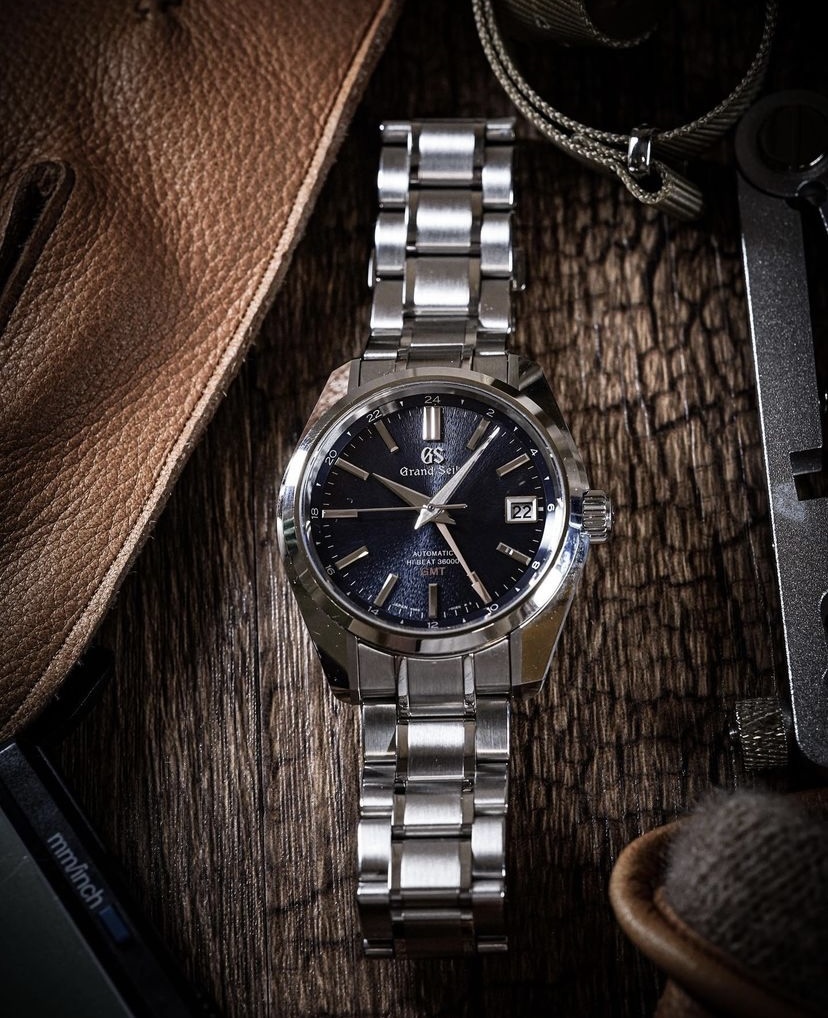 Grand Seiko, Photo Courtesy of @perpetual_horology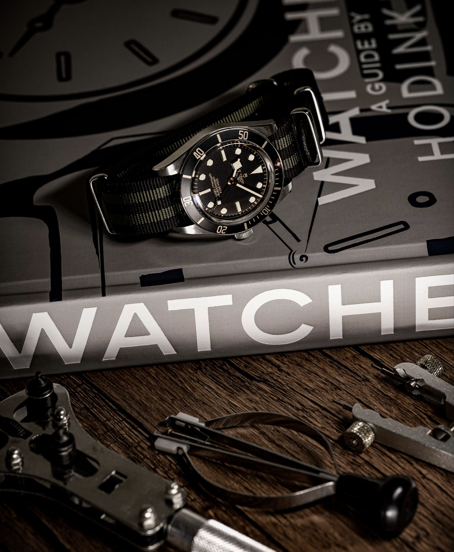 Tudor Black Bay 58, Photo Courtesy of @perpetual_horology
TC: What are your plans for the next generation?
@perpetual_horology: I treat watches as a container, a container of stories, of value, of brands, and of technical stuff. I use this container to teach the next generation about values. For example, your father bought this watch in 2019 and I can explain the concept of inflation. You can share great stories and memories from the past when you share a vintage piece from 1953. And you can share stories of purpose and of struggle, how you worked hard to save for this watch. I would love to teach them that watches are always more than just telling time.
TC: Thank you so much for sharing your story. It was truly a pleasure.
@perpetual_horology: Thank you very much. This is the first time that I shared this much about my hobbies and personal history. I really appreciate you guys having invited me to share it and to really think again about my journey.
DW6900JM20-8-G-Shock, Photo Courtesy of @perpetual_horology
_____
Follow IG @perpetual_horology
Subscribe to Split Second Horology Review