Early 2021, Tidlos Craft had the honor of interviewing the well-known Instagram master of macro videography – @horomariobro. For a while, the watch community has been wondering the stories behind each stunning watch pieces owned and how the amazing photos are taken. Here is the meaningful interview we have been waiting for.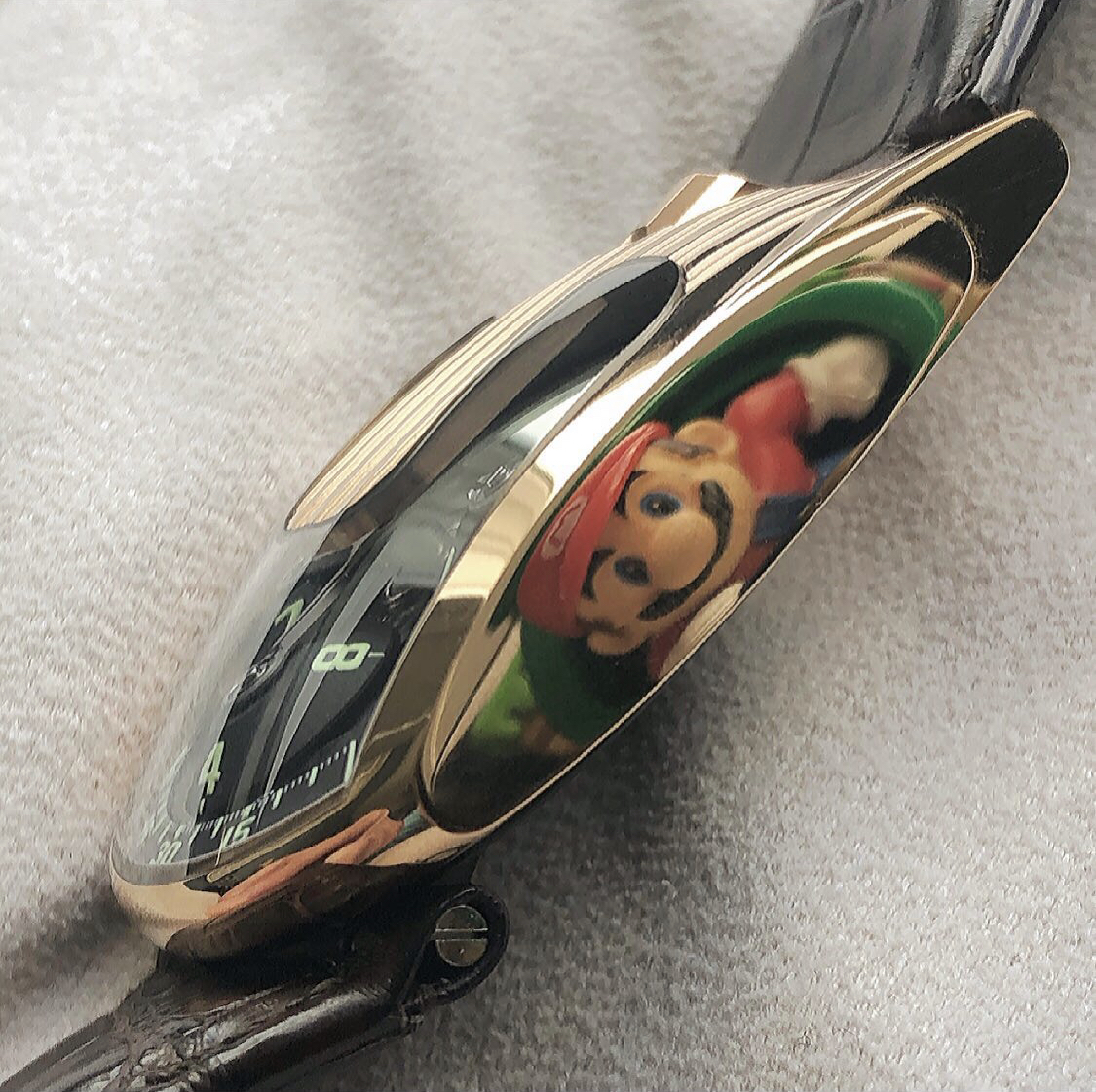 Photo courtesy of @horomariobro
Tidlos Craft: It's a pleasure that you found the time to speak to us
@horomariobro: Thank you very much. The pleasure is mine. I like your approach of telling stories of collectors and the artisans behind the watches.
TC: Where are you originally from?
@horomariobro: I'm originally from Taoyuan in Taiwan where I grew up. I moved to the US when I was 14 years old, going to school in Austin, Texas. Later I moved to California where I have been living for the past 20 years with my wife and son working in the software industry. Once a year I travel back to Taiwan to see my family and to enjoy great food again. It so happens that I also connect with the local watch community and retailers every time I'm back.
TC: How did your watch journey start?
@horomariobro: I always loved watches when growing up, I love the concept of time, this abstract idea and how a device can tell time. For me it's something only humans can understand. Humans converting this abstraction into a machine device by crafting small components to capture time fascinated me. I am humbled by microengineering and by how artisans put so many tiny parts together, working in harmony without breaking. To me this is unbelievable, one of the big achievements of mankind.
TC: What was your first watch?
@horomariobro: My first real mechanical watch was a gift which I received in 2005. In Taiwan during Chinese New Year it is common to receive red envelopes with money as a gift from your elders. I asked my grandma that I would prefer a watch, specifically the Zenith El Primero. The one where you can see the escapement moving so fast at 360,000 vibrations per hour. At that time I didn't know too much about mechanics but that one fascinated me and I dreamed of having it. Although my collection grew with many different pieces later, this watch still holds the greatest sentimental value and memory, connecting me to my grandmother and family back home in Taiwan.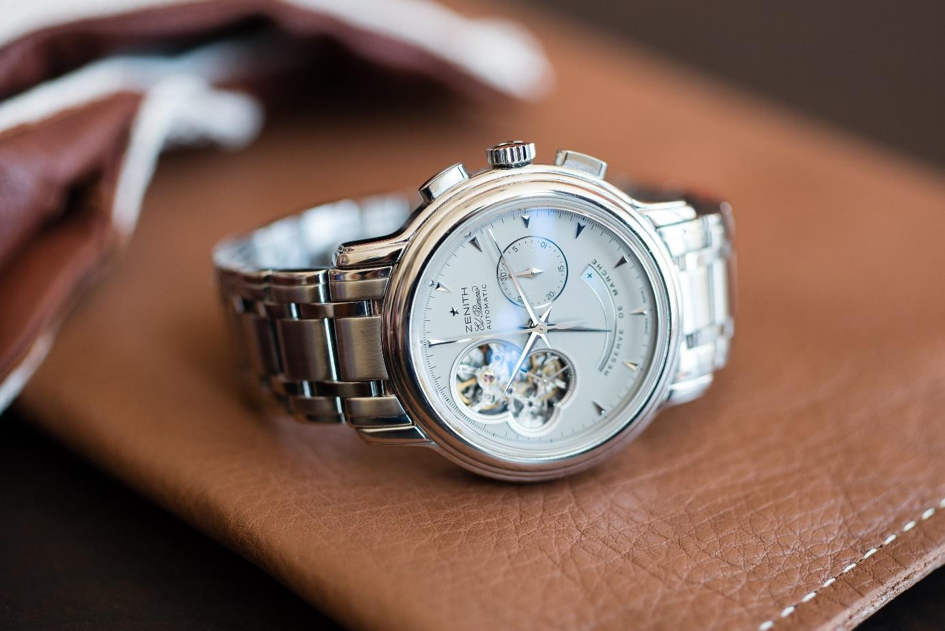 Photo courtesy of @horomariobro
TC: What was the first watch you bought?
@horomariobro: The first watch I bought with my own money was the IWC Acquatimer in Titanium which I purchased in 2008. This diver watch fascinated me. However the purchase also scared me afterwards a lot. One week after my purchase the financial crash happened. I don't wear it anymore so often however it is still in my collection and whenever I see it, it reminds me of the financial crash and advises me to spend my money timely and wisely.
It took me a few years before I bought my second watch, a Vacheron Constantin Patrimony Bi-Retrograde Day & Date in white gold in Taiwan in 2011. I loved the complication and design and already saw it in 2008 but couldn't afford it then yet.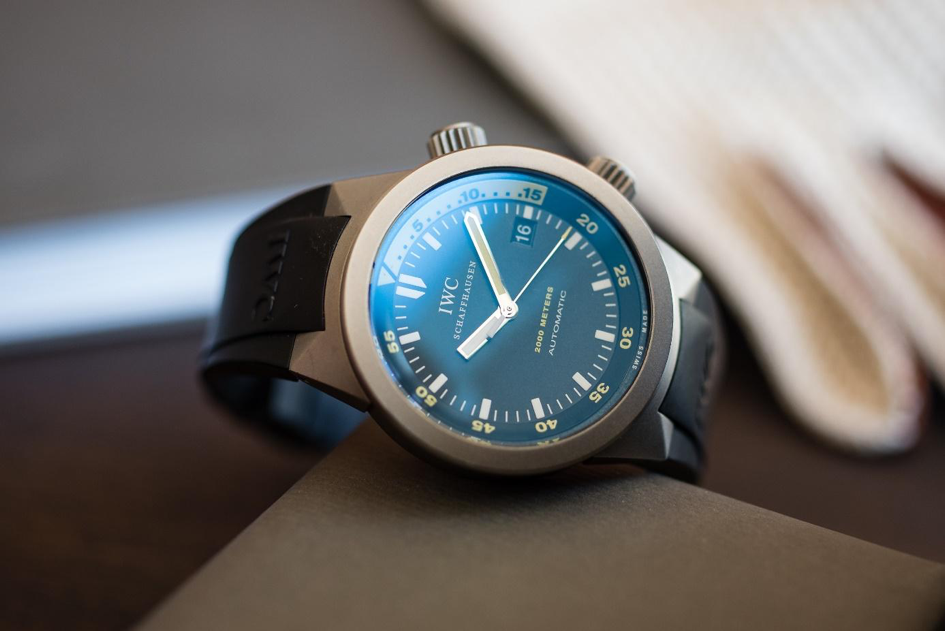 Photo courtesy of @horomariobro
TC: How do you select the watches you like?
@horomariobro: I basically buy my watches anywhere, very often when I go back to Taiwan. What is important to me are long-term and good and trustworthy relationships with authorized dealers I know. I also happen to do a lot of research and it takes me a lot of time to make a decision before buying it, going to a store a few times, trying it on and talking to the owners. In Taiwan however, independent watches are still a great niche and not yet as popular as in Europe, Japan or the US. Hence I can find here unique pieces that I couldn't find in the US.
That's for example how I got my first F.P. Journe Chronometre Bleu in 2014. This watch was in the store in Taoyuan for over a year, 5 minutes away from my house and I passed it often. It was a very memorable experience. The lady in the shop told me, take the watch home and try it on for a few days. I was shocked, never experienced that with such a valuable piece. But she mentioned "that she has been in the business for over 30 years and she can read people well and that I seem to be trustworthy".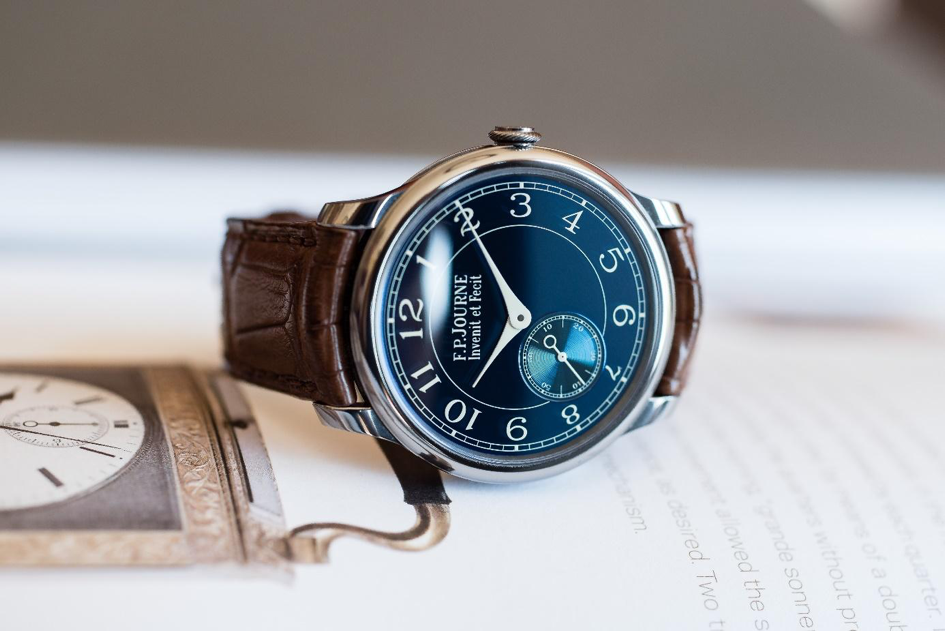 Photo courtesy of @horomariobro
TC: How did you start your IG account, it being very unique and beautiful. You really focus and appreciate the details.
@horomariobro: Thank you very much for mentioning that. I was always fascinated by the details of watches and would get different types of magnifying lenses to look at my watches in my spare time. I started my IG account last year during the pandemic when working from home. I asked a good friend of mine who is a professional photographer for advice how to make small adjustments or even work with lighting.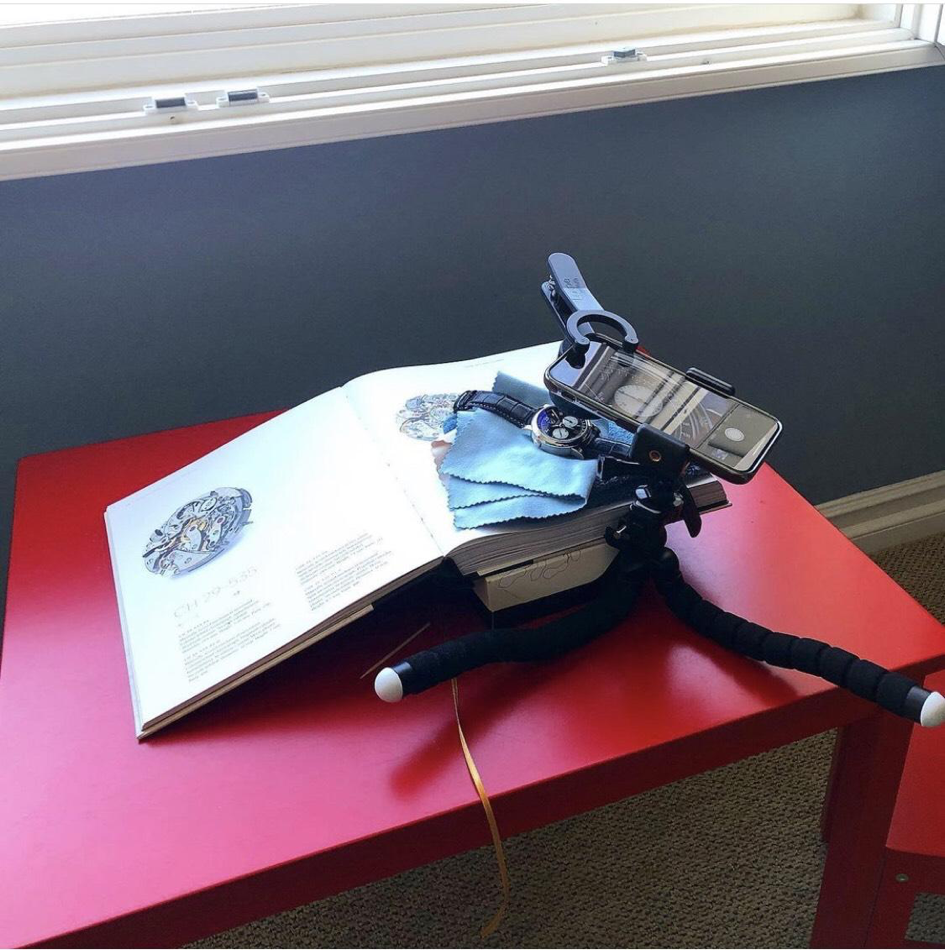 Photo courtesy of @horomariobro
I never expected that kind of response. I focus on microphotography and love looking at the details of the watches. I took a few pictures of my Seiko and Lange & Söhne watch, finding flaws in the finishing. This received a huge response and surprised a lot of people starting many discussions even driving Lange & Söhne to respond.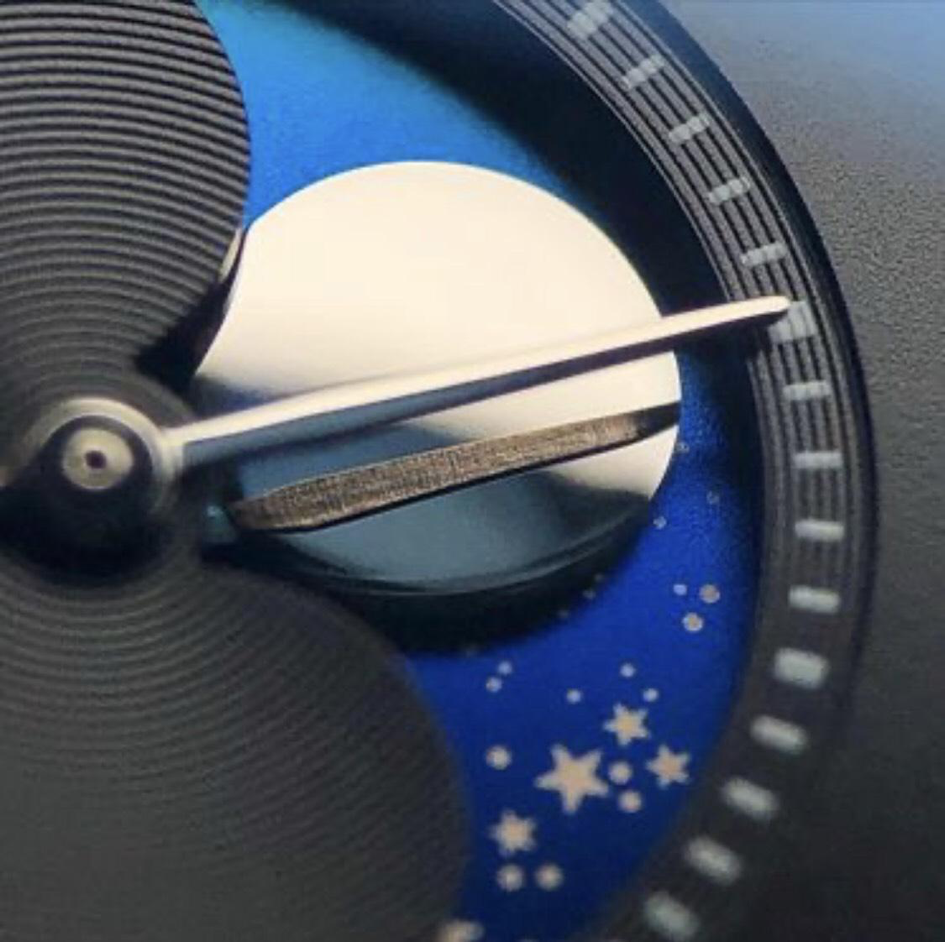 Photo courtesy of @horomariobro
TC: What drives you to the smaller brands?
@horomariobro: What I love about the watchmakers of some of the smaller brands is that I have met a lot of very humble people, who follow and stick to their own principles, not letting the market drive them. They all have their philosophy and a strong design language.
What makes it also unique and what I appreciate with smaller brands is the after-sales service, you are often able to interact with the owner directly. You wouldn't be able to talk to the CEO at Rolex.
TC: How do you see the future of smaller brands?
@horomariobro: I think times are changing. Rolex still remains the go-to brand when people look for watches or start learning and collecting. It's the brand name and retention value that gets a lot of people interested. I believe the smaller brands can improve their reach by more education of consumers and sharing the stories behind the brand, the craftsmanship, the effort that goes into each piece. Related to the East Asian market, definitely language and culture are different and they need to find great partners who can communicate the stories behind each piece.
TC: What is your holy grail?
@horomariobro: My collection has increased a lot so I have more watches than I can actually wear. I connect with many pieces that I own so I take turns wearing them for a week and combining them in different ways. Being now a bit older I know my taste much better so I trade less. I sometimes joke that I initially paid for my watch tuition.
One of the pieces in my collection that I admire the most is the Logical One in yellow gold by Roman Gauthier. However the watchmaker I admire the most and look up to is Philippe Dufour, whose Simplicity would be my Holy Grail. I love his finishing but unfortunately how the prices have skyrocketed not reachable anymore.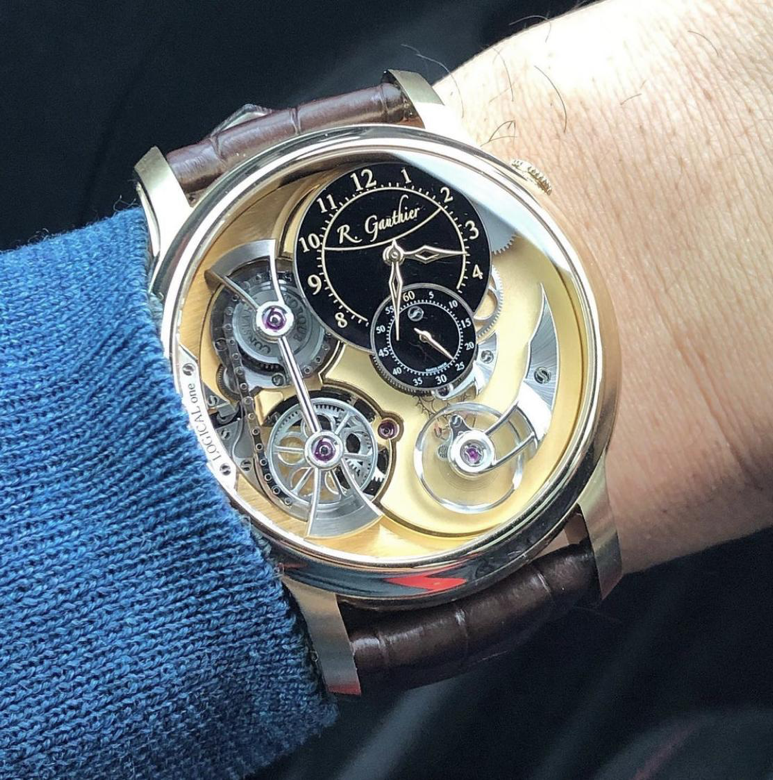 Photo courtesy of @horomariobro
TC: What watch would you pass on to your son?
@horomariobro: My son is still a bit too young but I try to get him into watches. Definitely the Zenith El Primero as it holds the greatest sentimental value, having it received from my grandmother. One that he finds super interesting is the Lange & Söhne Zeitwerk being fascinated by the jumping of time.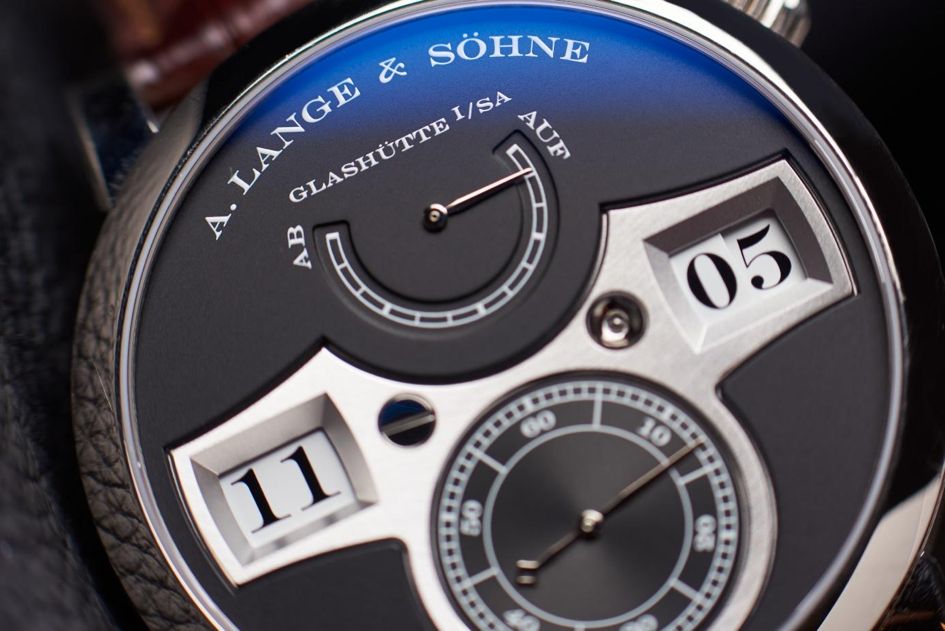 Photo courtesy of @horomariobro
Tidlos Craft: Thank you very much @horomariobro for taking the time to chat with us. It was a great pleasure to get to know you and your story.
@horomariobro: Thank you, the pleasure was mine