Tidlos Craft had the great honor to interview Giuseppe Marasco, the famous Instagram @Mrwatch93 who is dedicated to giving a voice to microbrands. You may find more about him on www.mrwatch93.com
@TidlosCraft: Dear Giuseppe, it's a pleasure that you had time to discuss with us your passion for watches and especially microbrands.
@Mrwatch93: Thank you very much. The pleasure is mine. I am very intellectually curious and love connecting with people from all over the world. It's also a pleasure to hear your story from Asia.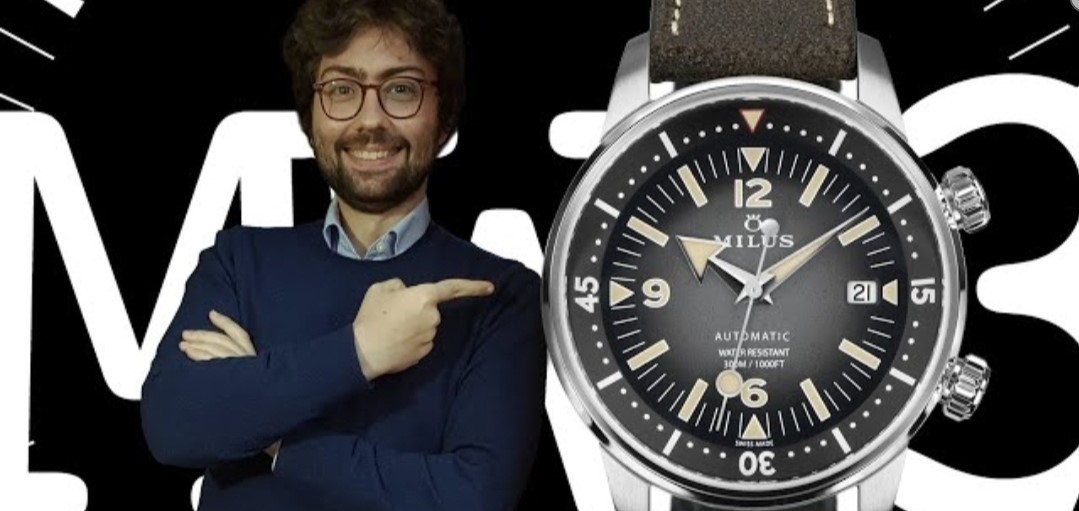 Photo Courtesy of @MrWatch93
@TidlosCraft: What is your story, where are you from?
@Mrwatch93: My family is from Calabria in the South of Italy. I was born in Milano however go back to Calabria quite often for vacation. My family owns lands there with olive trees. We produce our own olive oil which we sell to restaurants across Milano.
This is probably also one of the reasons I studied agriculture for my bachelor. Because of our olive oil I looked for better ways to promote it and got fascinated by social media and digital marketing. I even established an e-commerce site to sell our oil. I later did my Masters in Digital Marketing and got hooked in that field. I now worked for an Italian economic journal, being the head of Digital.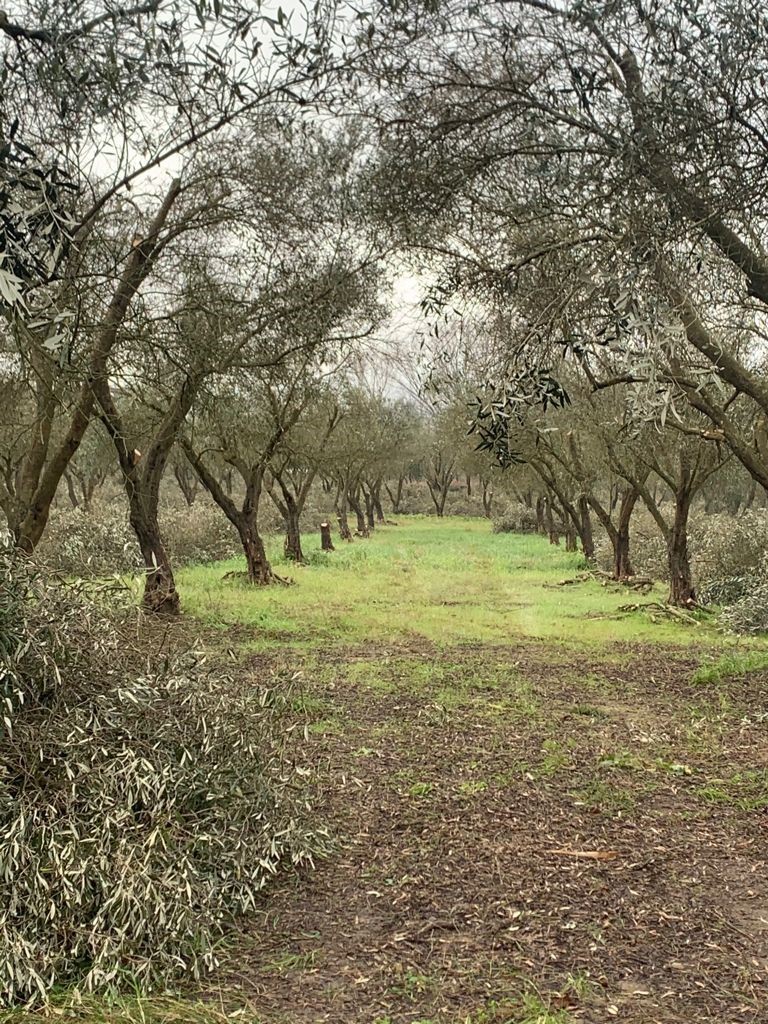 Photo Courtesy of @MrWatch93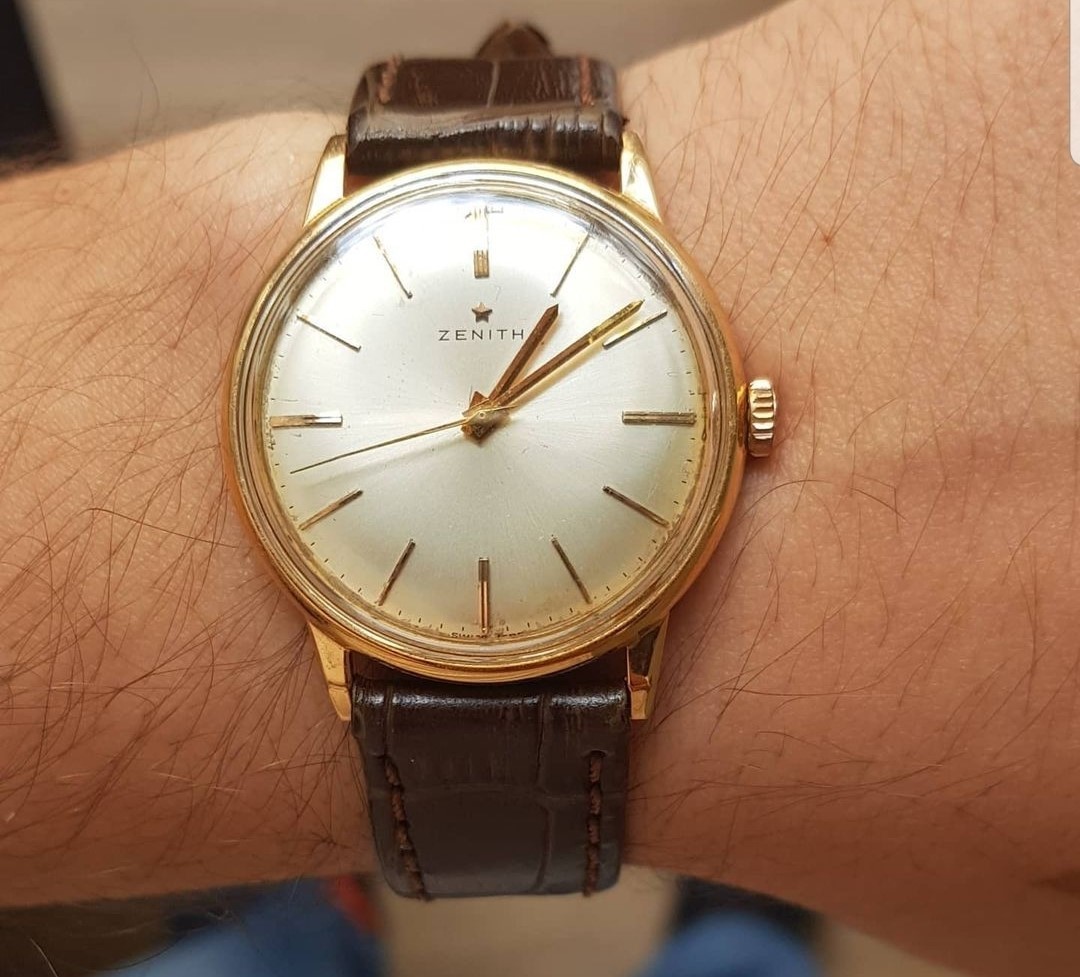 Photo Courtesy of @MrWatch93
@TidlosCraft: When did you start collecting?
@Mrwatch93: I got more into watches through a colleague at my work. I saw him everyday with a different piece and through discussions I became more fascinated by the variety and technicalities behind each piece. The first watch I bought was a Seiko 5 Classico. Shortly after that I bought two more Seiko 5 Sports Automatic. And this was how I got into the watch fever. My collection today has around 50 pieces from different brands, nearly all from microbrands.
@TidlosCraft: Which is the watch that has a special meaning for you?
@Mrwatch93: This would be two pieces. First the Omega Speedmaster, the first luxury watch I ever bought. I got it during a difficult time in my life. This was also the time when I fell in love with my girlfriend and it reminds me everyday of how she always supported me and helped me build my channel. And the second one would be a Seiko which was a gift from my girlfriend when we travelled to Dubai. It has an Arabic dial and it means so much to me, it reminds me of our trip and it's one of my favourites.
@TidlosCraft: How did you get into watches and what ignited that journey?
@Mrwatch93: That's an interesting story. My father used to collect watches and I remember seeing his collection when growing up. He even had an older Rolex Daytona and a Zenith El Primero which fascinated me. Unfortunately one day, his whole collection was stolen from our house in Calabria.
My first own watch was gifted to me by my parents for my birthday a few years ago. It is a Zenith Stellina from the '60s which we found in a small vintage shop in Milano. You might laugh, but this piece connects me to my family, my father and brings back wonderful memories, remembering his own Zenith.
Photo Courtesy of @MrWatch93
@TidlosCraft: Is there a dream watch or holy grail?
@Mrwatch93: That would be the Patek Philippe Nautilus, however an impossible watch to get in one lifetime. A more realistic piece would be the Rolex Daytona with the Ceramic Bezel, a really stunning watch. Those would be the two watches I often see on my IG feed and dream of getting one day.
@TidlosCraft: What watch would you pass on to your kids?
@Mrwatch93: When collecting watches I always think about the next generation. This summer I'm going to get married and hope to pass on my collection someday. I do hope one day my child will wear them. This would make me proud sharing those stories with him or her.
@TidlosCraft: What is your philosophy when collecting watches?
@Mrwatch93: I follow a few principles. The first would be "Do I like the watch". My first impression is very important to me. As a second one the movement would be key for me, I research on that aspect a lot. Then the ratio of price and quality to see if the value is fair. Lastly the dimensions are important to me.
@TidlosCraft: What advice would you give to younger people who want to start collecting?
@Mrwatch93: You should be careful about the size of the watch, especially if buying online. You should know the size of your wrist and what fits you. Do always pay attention to the ratio of quality and price. If you start, I can recommend famous and affordable brands such as Seiko, they are suitable for any occasion, they can be elegant and also be worn as sport watches. And last but least, don't care too much about the opinion of other people. You should find your personal taste and passion, these are not the same for everyone and that's ok.
@TidlosCraft: How are you building your expertise in the watch industry?
@Mrwatch93: I am generally a curious person, I watch many youtube videos with watch experts as well as read books about the industry and the movements. If you better understand the differences in movements then you can better judge if a price is reasonable for the quality you get.
To obtain knowledge about a specific watch I first check out their website to understand the specifications and what movement is used. Occasionally the indications are not clear and just mention "automatic movement". I believe that brands need to be transparent with their customers to build a long term relationship.
@TidlosCraft: What made you decide to start your own IG account?
@Mrwatch93: I started in 2019 initially just to share my passion and my collection. I shared a lot of pictures and love engaging with the watch community from all over the world. I write to many everyday and also review watches. I aim to always be honest and genuine so maybe that's the reason why some brands do contact me for reviews. Additionally I promote watch brands and offer them with discounts. So my hobby also became a little side job for me. My passion for digital marketing is also being very useful, I consult and help microbrands in their digital journey.
Photo Courtesy of @MrWatch93
@TidlosCraft: What drove you to focus on microbrands?
@Mrwatch93: I love all the stories of the microbrands, they all have different points of views. Many have interesting ideas, be it on the case, the dial or the design, and that is really cool for me. I try to understand their point of view and am intrigued to learn more.
@TidlosCraft: How do you see the future of microbrands?
@Mrwatch93: It's a highly competitive market, everyday new brands are appearing. I feel that people tend to get more interested in the microbrands and their ideas and concepts. Today people don't want to wear the same thing anymore, they want to have different things on their wrist.
@TidlosCraft: What would you suggest some microbrands to become more successful in the market?
@Mrwatch93: I would recommend engaging with the watch community, to really listen to them. Many are using crowdfunding platforms for funding, try to see their model and learn from it, understand what stories are engaging to get funded in a short amount of time.
@TidlosCraft: Being an expert in microbrands and the Western markets, what would you like to learn about Asia?
@Mrwatch93: I'm curious about watch stories, collectors and watch making in East Asia. I would love to understand more about these markets and I'm sure my community in Europe and the US would as well.
@TidlosCraft: Thank you very much Giuseppe for your time, it was a great joy to hear your story. And we wish you again all the best for your marriage this year.
@Mrwatch93: thank you, the pleasure was mine!